I was just on
Gardener's Anonymous' Blog
and saw the update of her spiral garden which inspired me to update you on my spiral garden. It's exploded into life this year and as of yet has not heard of my plots to rearrange and expand it.
Welcome to the main path: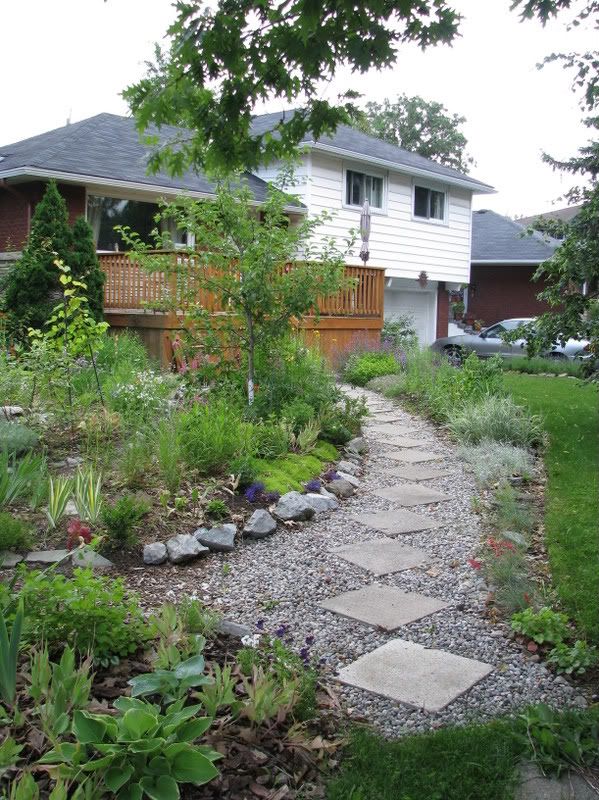 Street side: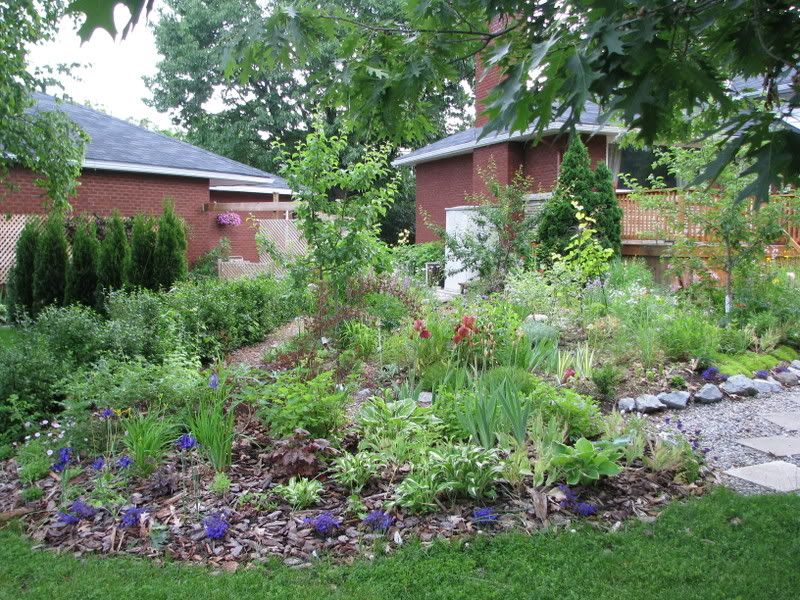 House side: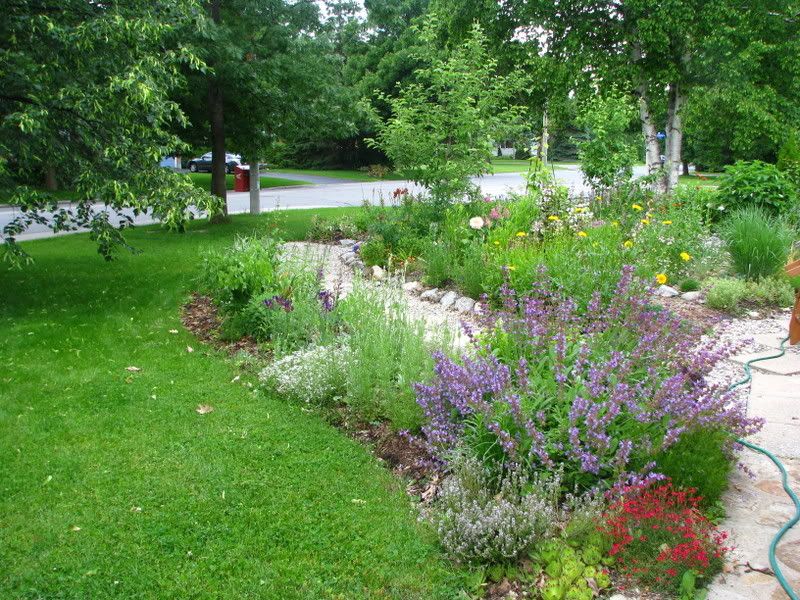 Sorry, I don't have any pictures of the centre of the spiral but I've changed it around, moving my delphiniums to the front and replacing them with an dark leafed, hardy abelia. Anyhow, it's in for more changing in the coming months and years. The spiral itself is most visible in the spring and fall when most of the herbaceous material has died down. My intention was to have ungulating layers of vegetation so that you play peek-a-boo as you are walking through it until you get to the centre where there is a stone bench for sitting.
Links:
Small spiral garden
Scroll down for a
spiral rowed veggie patch