So we are getting closer to NS day (no snow day).
Here is what my yard looks like: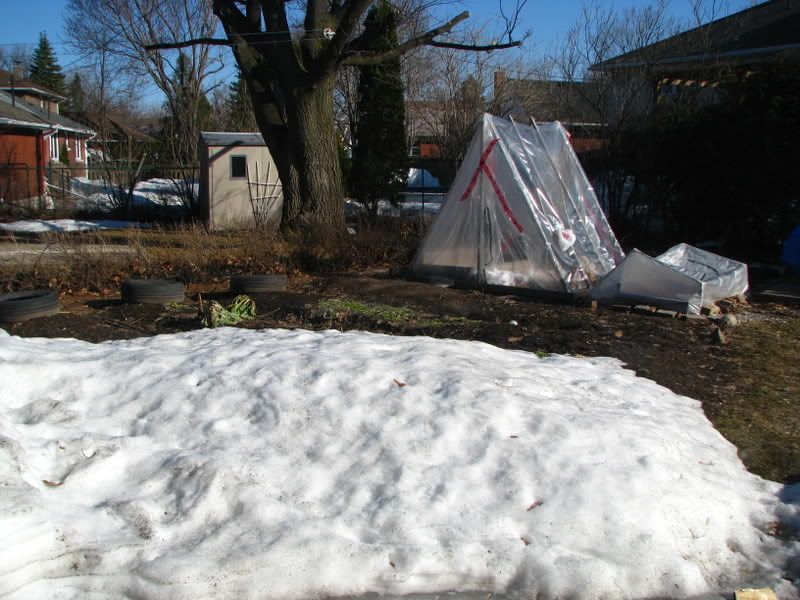 View of the veggie garden with receding glacier.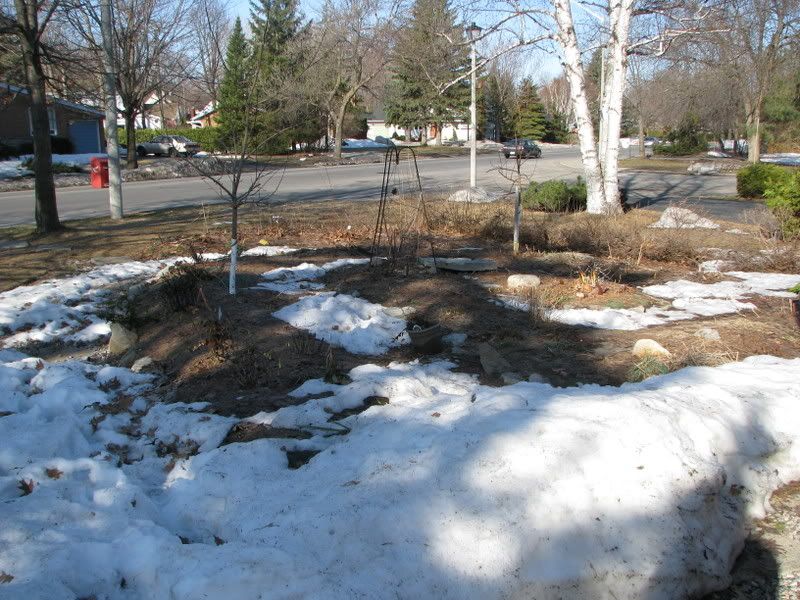 The front spiral garden popping out of the snow.

With so much snow, plants were actually growing under there. Crocus were in full bud, and there was enough insulation to keep this chinese cabbage overwintered:
2nd year chinese cabbage still alive under snow.
Parsley reliably overwinters here and will self-seed if you let it: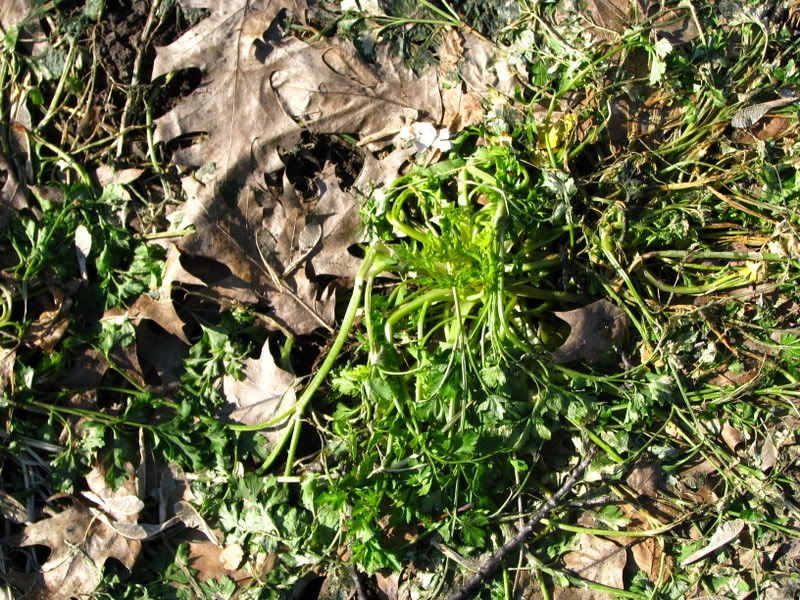 Luminescent in the morning sunshine: a crown of parsley
Thriving in the polytunnel thingy is self-seeded corn salad / mache: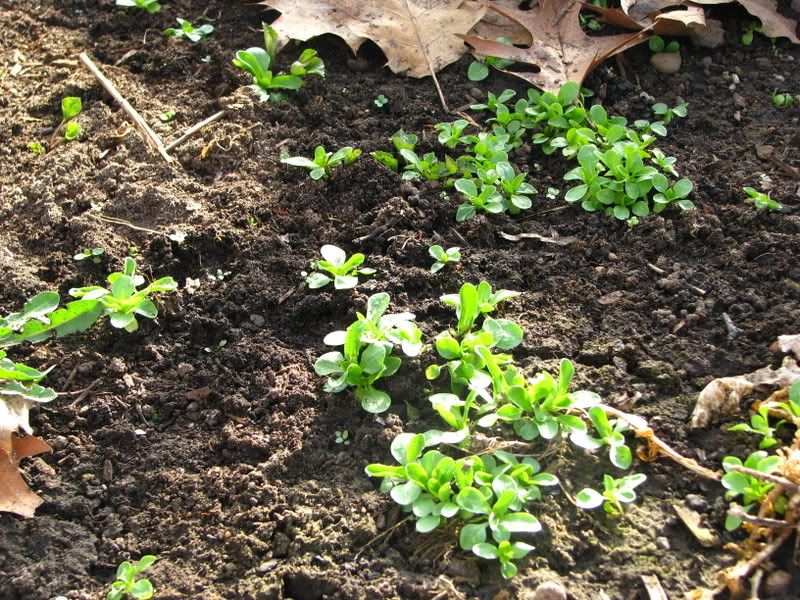 Yum! Mache / corn salad
And finally tulips growing through gravel mulch to join the mass of bulbs full of promise if the local rodentia - bunnies and squirrels - don't behead them all.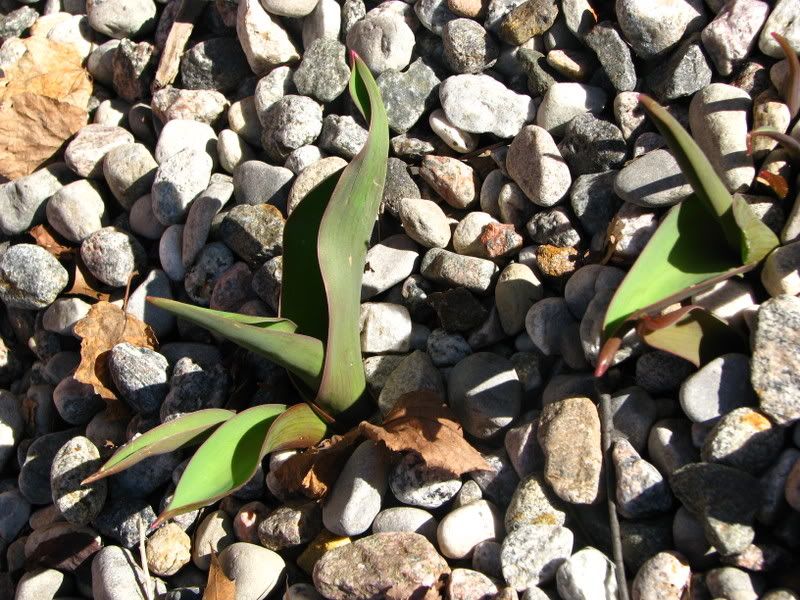 Tulips will not be deterred by gravel mulch!