This picture goes out to
Gardinista
(blog worth a visit - north of north gardening), who had the audacity to claim that Ottawa did not have serious winters!!
The path we dug out for the post man.
Here is the path to the coldframes... By the way, the snow is at about 3 ft!!!! - insert appropriate unhappy sound as you imagine yourself over knee deep in snow as you go to empty your compost.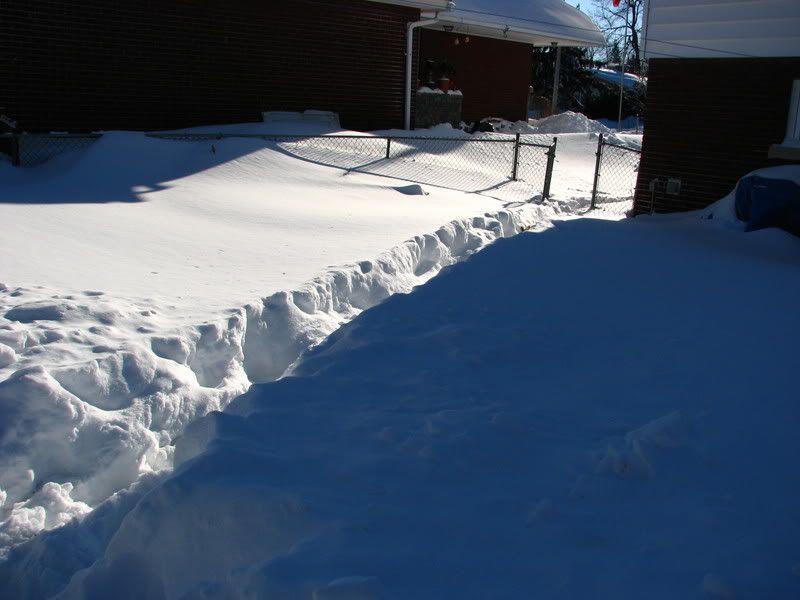 To all you people that wanted a white christmas, enough already
!
Note that you have to dig down to get to the snowframe... I mean coldframe.
I hate to see how high the snow cliffs will climb by the end of the season around this 2ft. coldframe.
I punctured the plastic peaked polytunnel thingy, normally known as the spaceship, around here. Reason to make sure that you didn't bring the metal tipped snow shovel with you! Taping was not an option as it is too cold for the glue to stick so I stuffed plastic bags in the rips which seems to have solved the problem for now.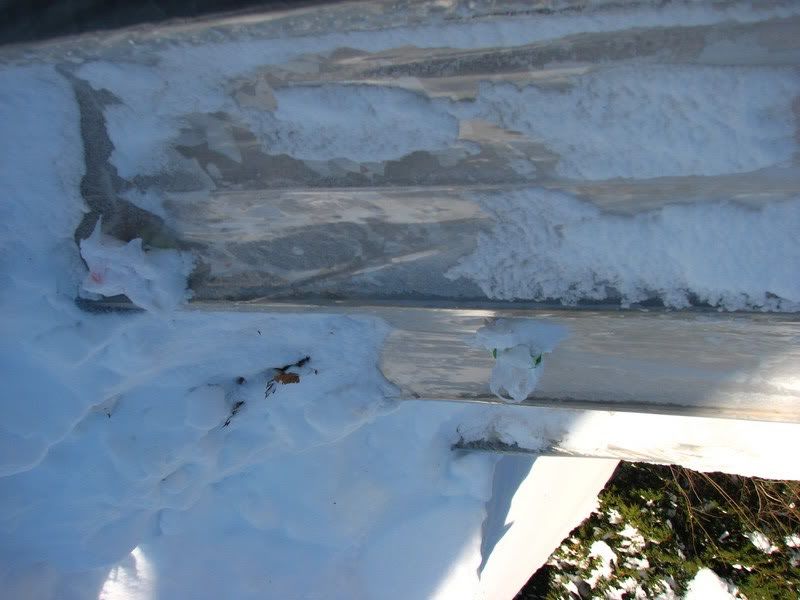 You might be able to make out the white plastic bags from the snow.
But I know you are wondering is there really anything green and unfrozen in there?
Ummm... sort of?
Packed with 2inches of leaves (not enough)
The Kholrabi leaves weren't entirely frozen. In fact, they felt quite healthy and leathery yesterday so today I harvested it for you - A big old hunk of ice.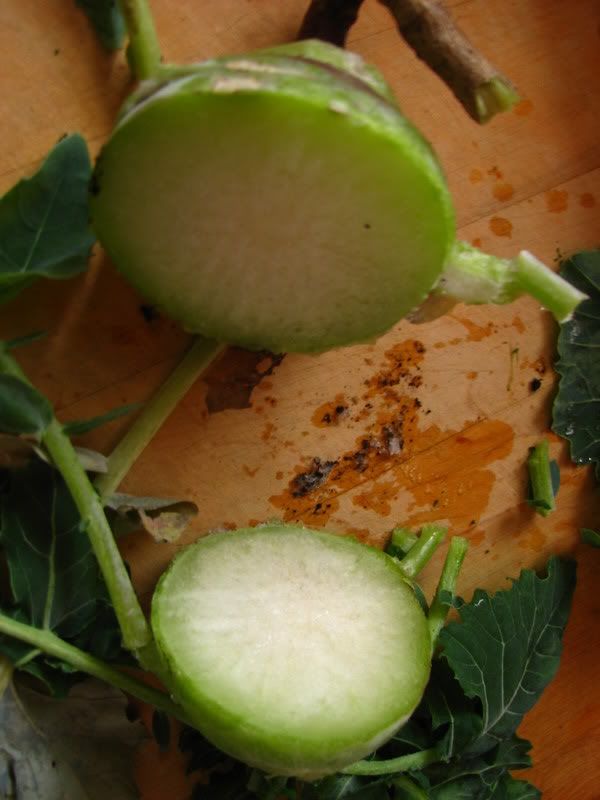 Would you like some Kholrabi cubes with that drink?
Leaves in pretty good condition, swollen stem, frozen. It did not taste too bad though. When I de-thawed it in hot water, it had the texture of frozen carrots. I would throw it in a soup or stew.
The frost seemed to come from the ground which is a problem I have been having with my season extension project and is why I have a new project: the ground insulated polytunnel.