Memories of sunny time.
So I woke up wondering if I had really gone to the nursery and bought all those seeds and then I realized that it was just a really vivid gardening dream. I have been reading incessantly about gardening again which surprises me as in October I had 'gardener's exhaustion' and was almost looking forward to the long white winter rest. Not so anymore, it pains me to see all these posts about snowdrops. Here are merely a few that I have stumbled across:
Bliss
The Green Fingered Photographer
Heavy Petal
Perhaps I should start a meme cataloguing when we all get our first snowdrops (if we even get them). Then we could map us out: BC (Heavy Petal) - Jan... and so on. In Ottawa, I think it's sometime close to April...
On a positive note, my hubby found a whole bunch of garden pics that I hadn't uploaded. Even 'he' - who cringes when people bring up the subject of plants in my company - said "Isn't it amazing how colourful it is?" Here are a couple to remind me that the world can be more than Black, White and Brown.
Veggie Garden in full glory
Newly installed garden with a Yellow Rose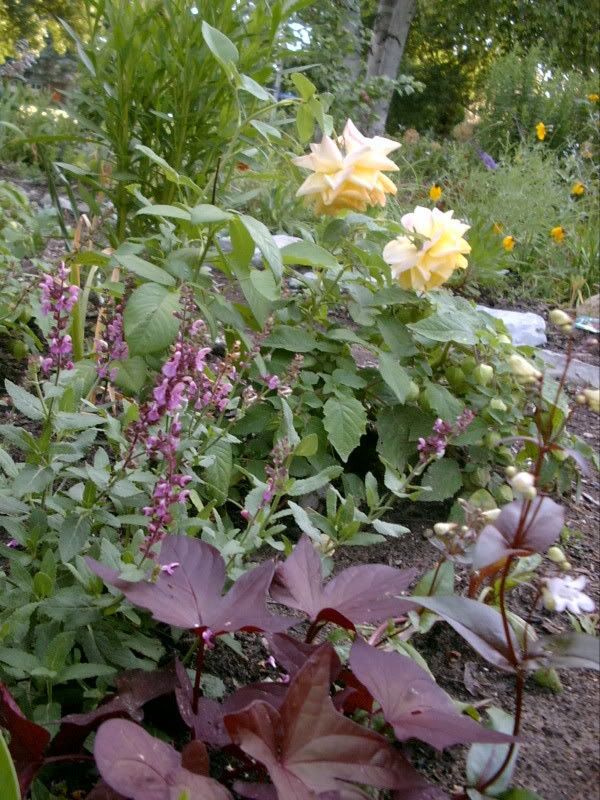 Mums in Fall
Jalapenos
Helenium in the spiral garden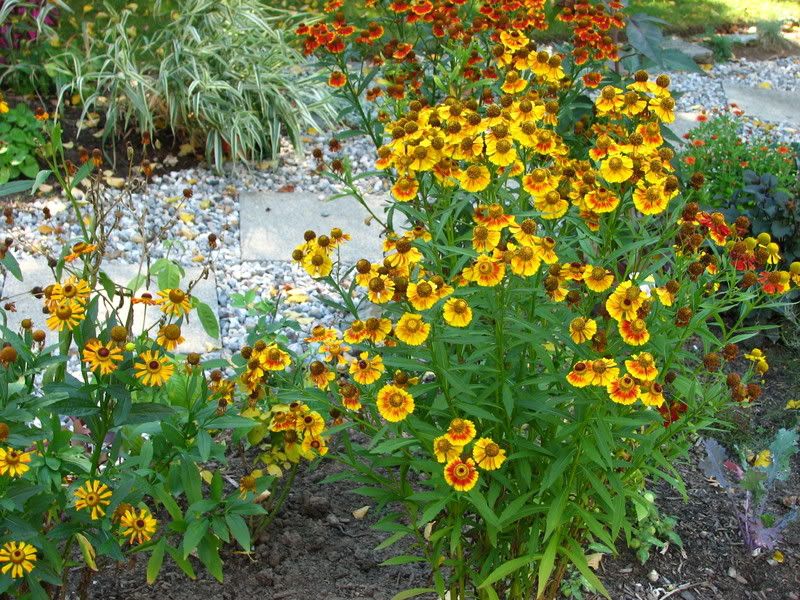 Basil Seed Bracts
Gifted Dahlia (plantcycle)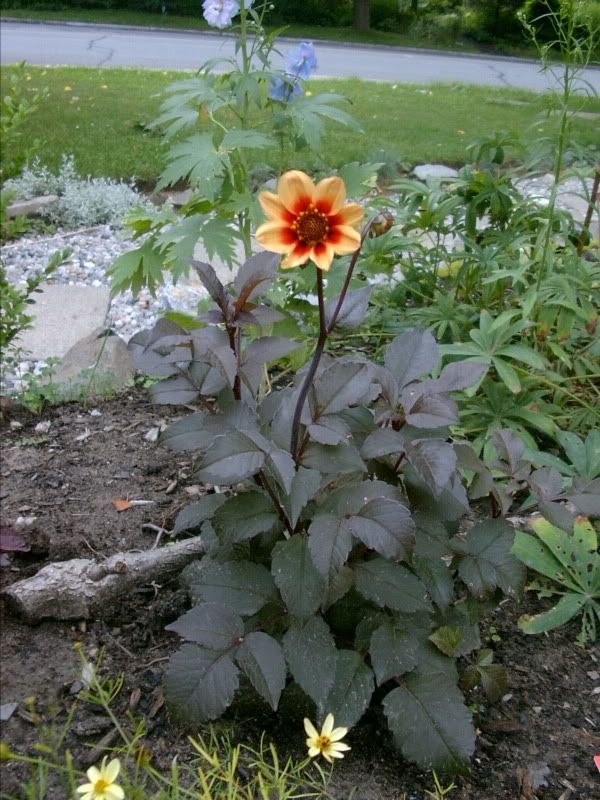 Bellflower
- you've seen it before but I wanted to end on a cool note...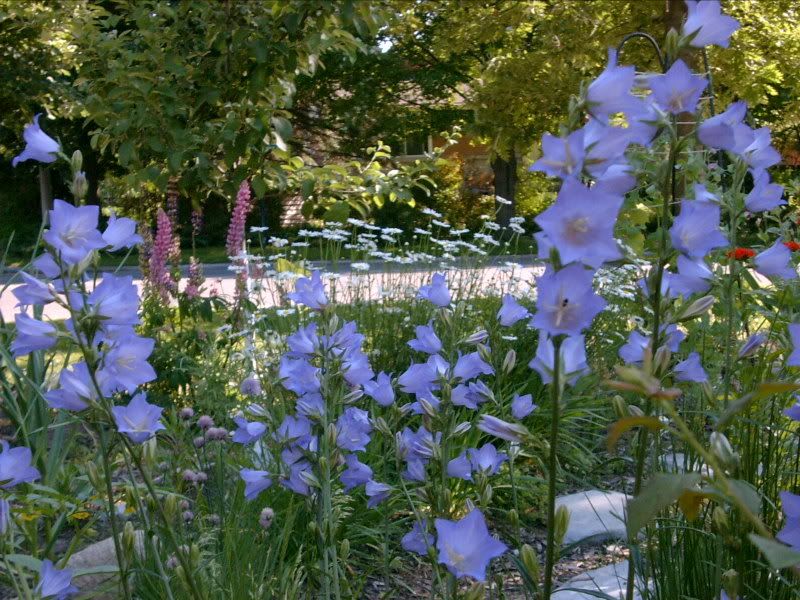 Isn't colour wonderful?
So if you read this send me your snowdrop pics, I'll make a file (sigh). I'm sure to be interested until the end of bulb season.