We are close - second place for most snow ever recorded in Ottawa, and here is the mountain of snow to prove it. The porch is about 7-8 feet tall.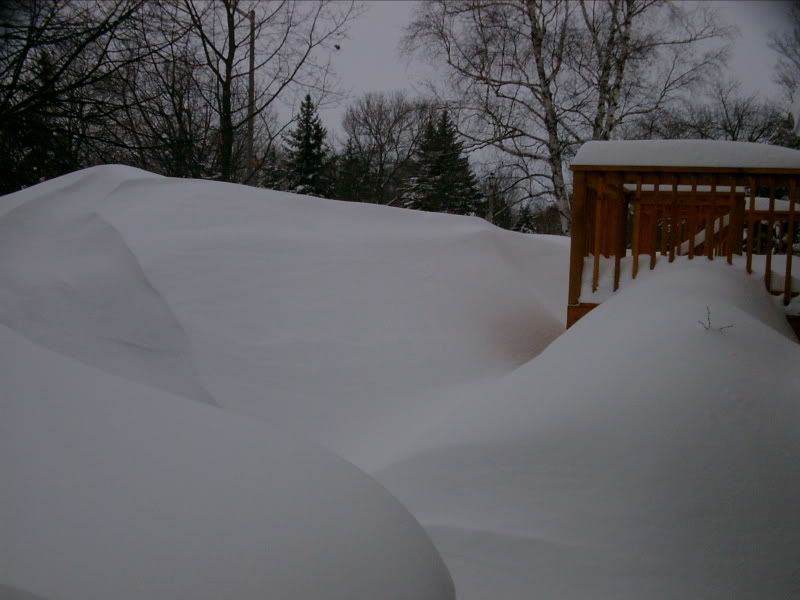 Seriously, by MOUNTAIN, I mean scaleable with ropes and spikes and other gear.
Snow in November 2007:
Snow now in March 2008:
I'm screaming of a white Easter
With every snowstorm that I sight.
Will your days be merry and bright.
And may all your Easters -not- be white.
Whole darn family stuck in a snow tunnel.
This is Ottawa Gardener signing out from The -sledding- Hill in Ottawa