A bad poem to winter garden by:
(My kids are 1 and 3 - that's my excuse)
Cold coldframe
Where oh where did my coldframe go?
Here it is, under the snow.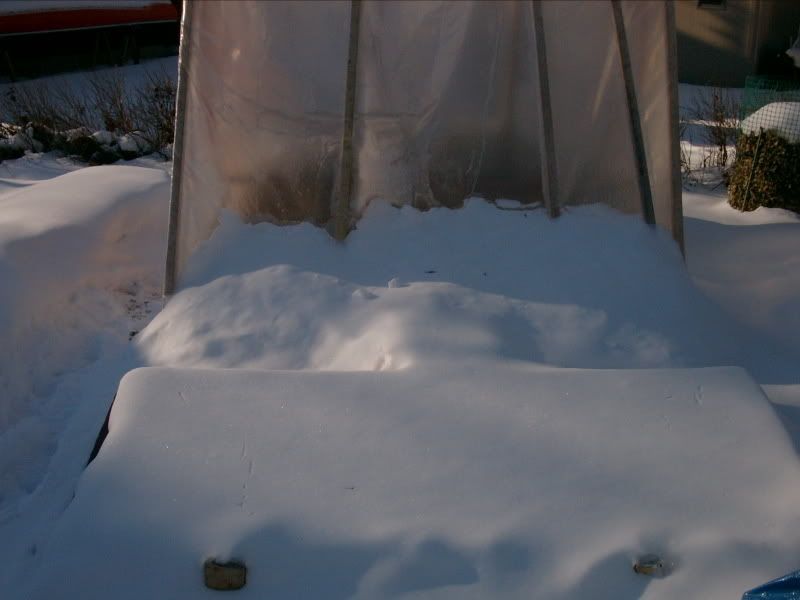 What's inside? Soon to be seen.
Is there something actually green?
Mizuna you actually survived!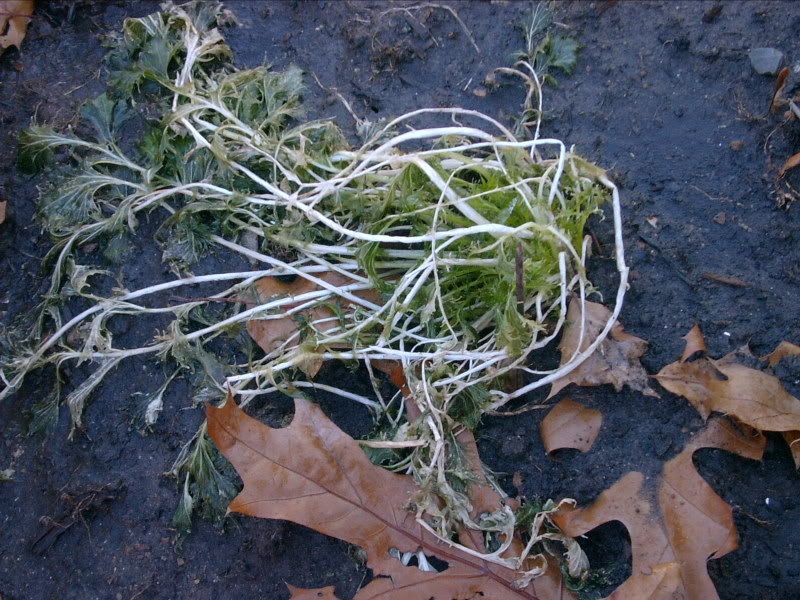 Swiss chard, you too are alive.
Next year, I must start more under glass.
If only I had weeded out all the grass...
U-hmmm.... the end.
Right, if you look closely you may be able to see that a chunk of sod that I must have carelessly tossed aside is growing quite well in my coldframe. Which makes me wonder again why we bother growing grass in hot, dry climes when clearly it is a cool weather crop. Really coool weather.
Update on season extension - year 1
The ground is still frozen in all but the center of the 6 mil 'spaceship'. I have sown some chicory and lettuce for a lark. I figure if it works for mini-greenhouse, such as in winter sowing, maybe it will work for big ones too. We'll see. I also threw in some snap peas in the centre of the spaceship too - just a few as an experiment.
Double wrapped inside the spaceship, under glass swiss chard has been biding its time and has started to grow again. Parsley in the coldframe is unhappy but I have faith that it will resurrect soon. Welcome longer days. Welcome warmer weather.
So far, I like season extension. It's heart warming to see something green surrounded by snow.
Links:
Long term weather forcast
for Ottawa calls for warmer temps
Snow cover statistics
can be found on this weather page. Notice how in April it says 0 days... only a month and a half away!
Complicated Stats from Environment Canada
including average soil temps for the year.
Good books from the Ottawa public library:
The four season harvest by Coleman
The 12 month gardener