The temperatures may be low but the sun is high in the sky, and the snow has started to recede. I have evidence.
Gutter Streams: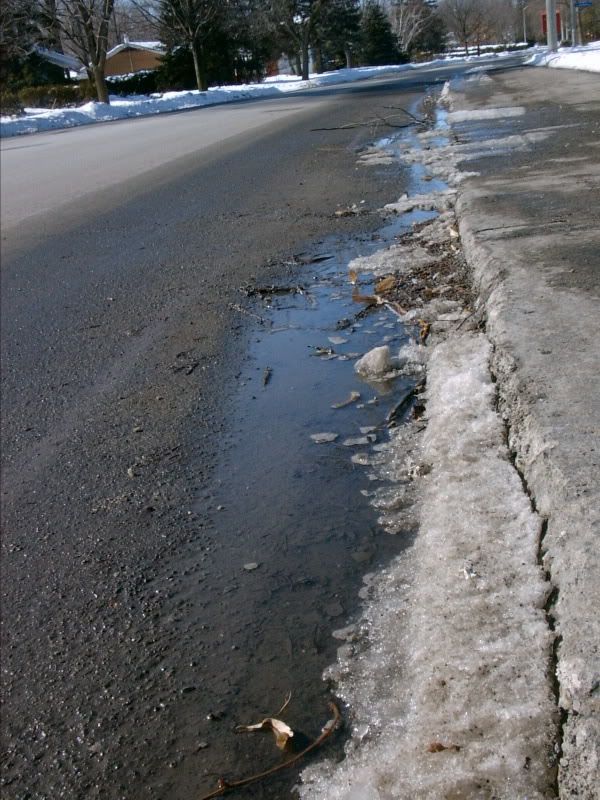 Trunk Hollows with a bare patch of GROUND:
Steamy Warmframes: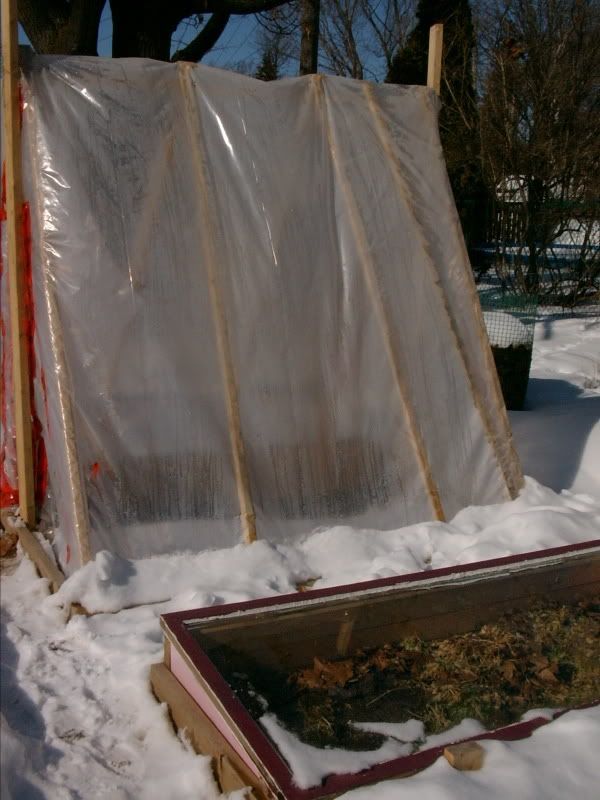 The snow stick confirms it - there is now less than 20cm of snow in this spot.
I am waiting for lawn lakes and icicle precussion. Spring's not in the air (biting wind today!) but it's just around the corner.
Links - a homage to snow, other blogs
(more to come)
If you have snow pictures, let me know - I'll add them.

http://thehummingbirdgarden.blogspot.com/2006/12/snow-pictures.html
http://barrypike.blogspot.com/2007/02/severe-beauty-thoughts-on-snow.html
poor little gnome:
http://carletongarden.blogspot.com/
Aways good for a snow pic or two:
http://empressofdirt.blogspot.com/
Now that's a lot of snow:
http://colorsofthegarden.blogspot.com/2007/02/blizzard-2007.html
http://toddingtonmanor.blogspot.com/2007/02/snow-in-janarys-garden.html
- snow at the manor house
I need more, more snow pics!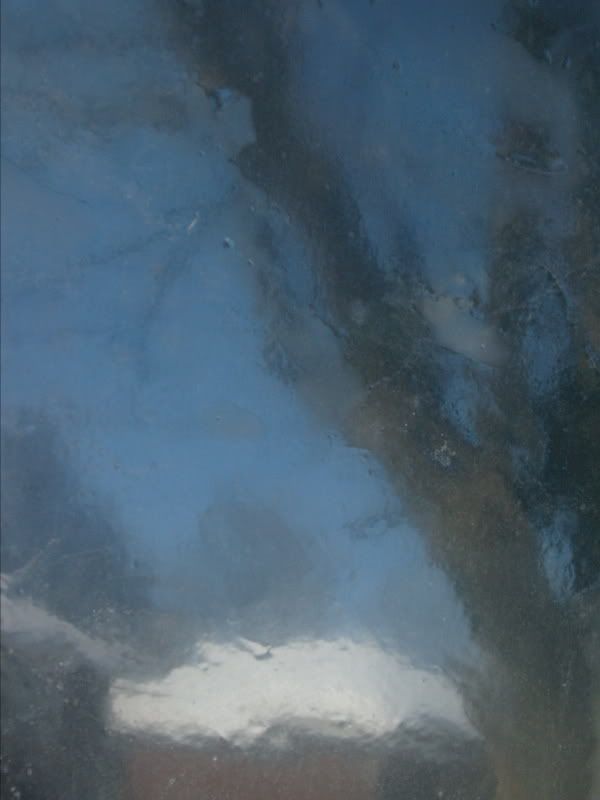 Looking out of the spaceship