Unlike the unicorn, the bermuda triangle or the possiblity of sasqwatch in the woods, this is one tall tale, that I can verify to be true:
You can grow sweet potatoes in the north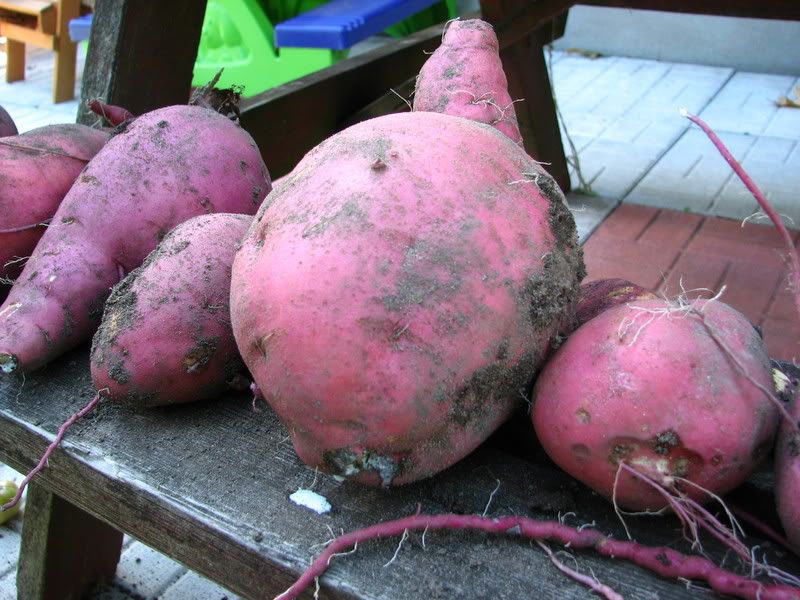 Variety: Jeorgia Jet supplied by Mapple Farms.
Or, at least, you can grow 'em in Ottawa. Here's is my adventure, in pictures, complete with a sweet ending:
1. I received my much awaited for package of sweet potato slips in the mail from Mapple Farms. They were limp and sad, as expected, but I planted them with great hope in my pre-warmed bed with plastic mulch.
2. The cutworms got two of my plants. Bottomless plastic cups solved the problem.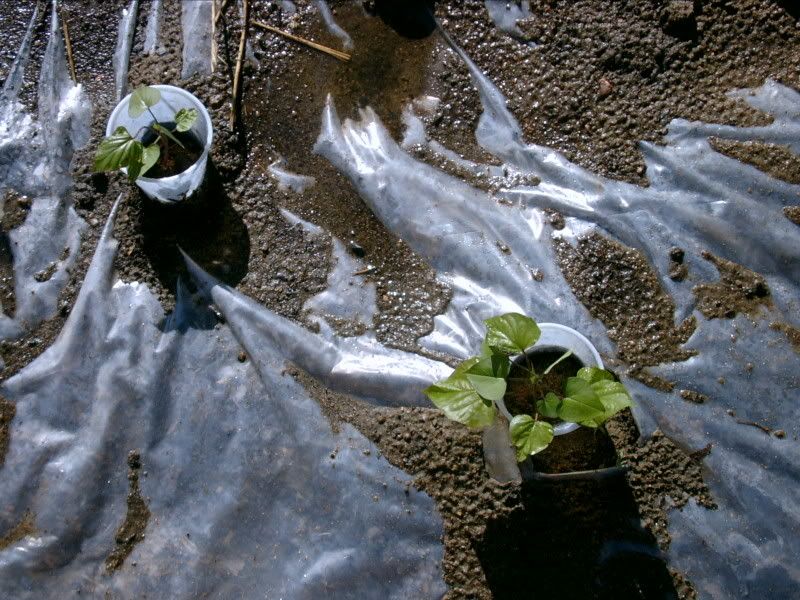 3. They grew into nice little plants.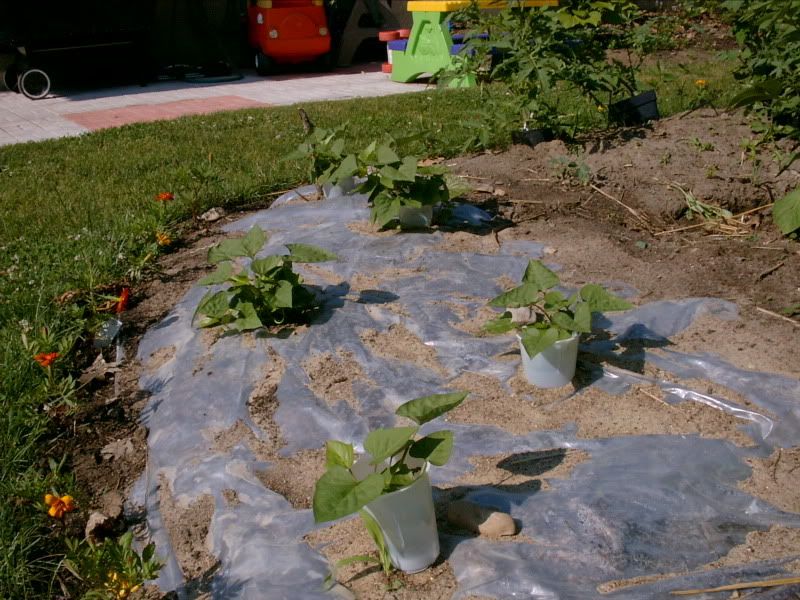 4. And grew.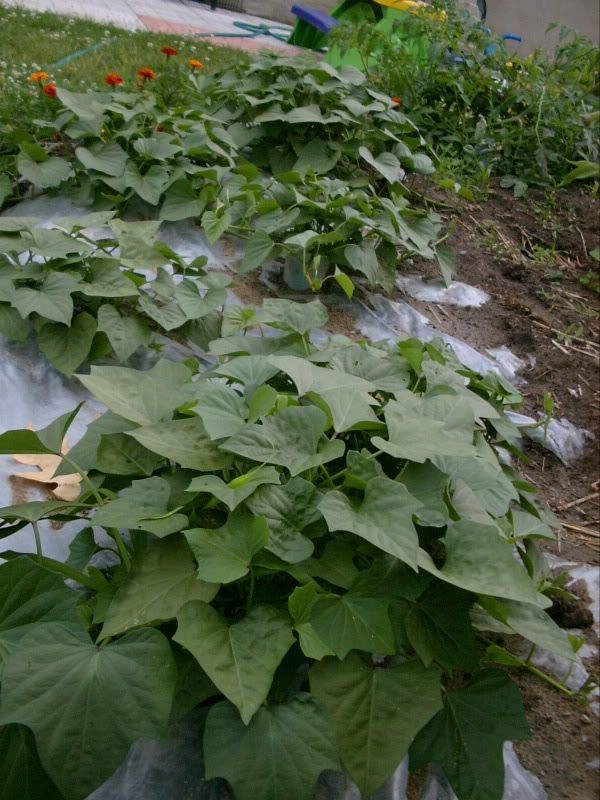 5. Until they mulched their own garden bed. Good little sweeties.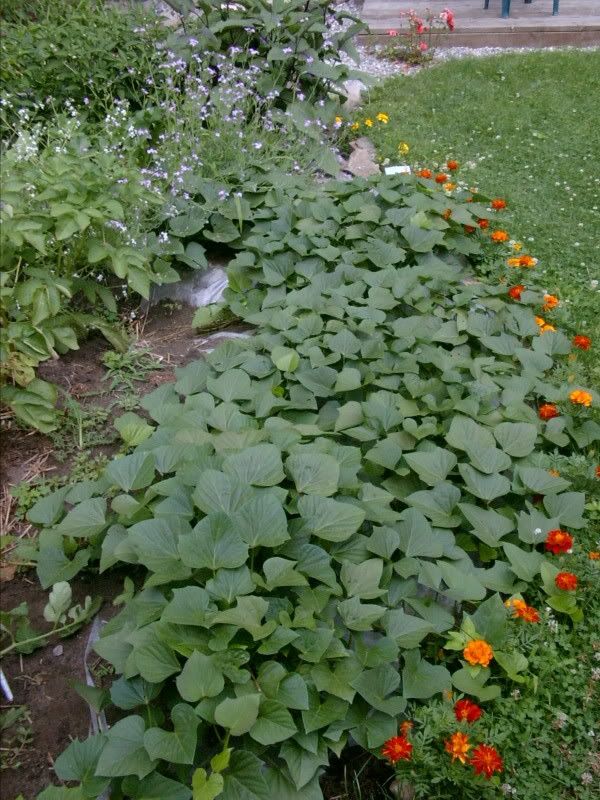 6. Frost has been threatened on and off on the longterm forcast but nothing yet. I decide to harvest on September 14th.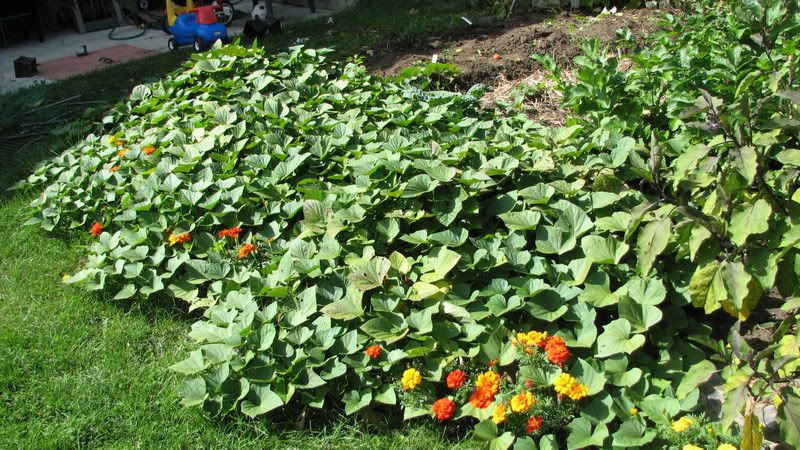 7. Look at these beaties!
8. I was really surprised by the size and number of them. Notice the latex dripping out of this one.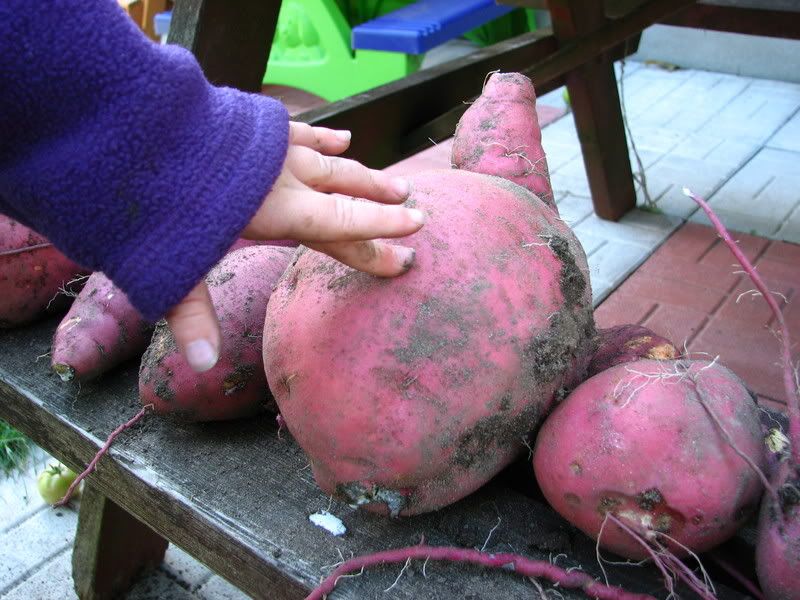 9. This one wasn't so pretty but it was huge.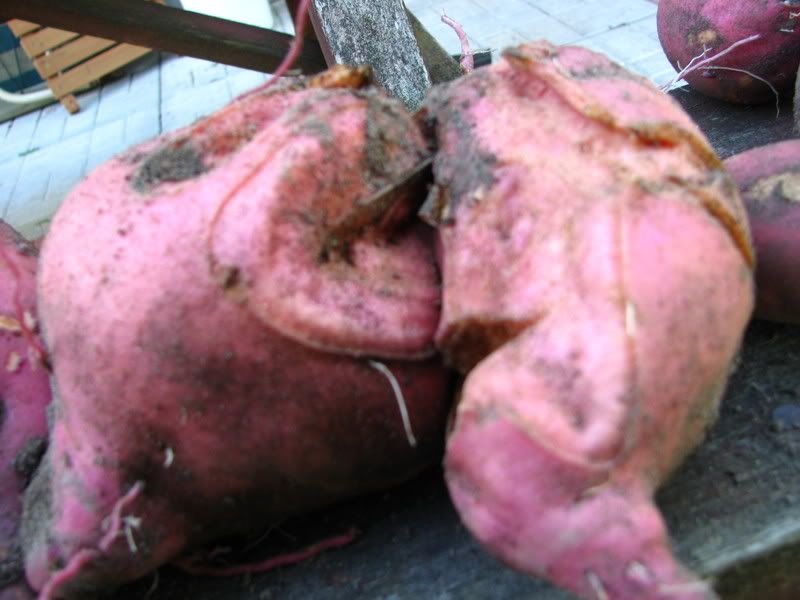 10. There was some pitch fork damage so I had to cook those up for dinner tonight (or at least that's the story I'm sticking too). Yum!
Now I just have to make sure that I cure them properly. My husband thinks it's unreasonable to keep the house at 80 degree celcius for 5 days. I've taken to wrapping a tray in a winter blanket (with a air vent), in a plastic laundry bag, with a frequently heated water bottle in a warm room. Let's hope that'll be enough. I'll let you know.
Spend Sweet Potato Vine: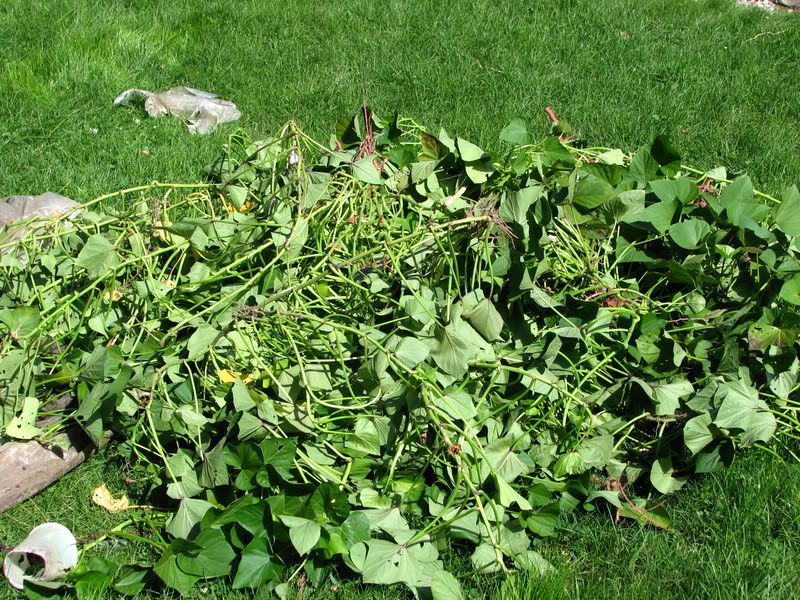 Hortiphilia Fact
Sweet Potato Greens
According to Ken Allan's fabulous book on growing sweet potatoes, listed below, you can eat sweet potato greens though this will cut back on tuber production.
Heck, here's another one since it's been awhile.
Hortiphilia Fact
Make Sweet Potato Cuttings
Instead of composting your old vines, like me, take healthy cuttings from the tips of the vines and root them up in water (they may already have some roots on them if they were sprawling on the ground). Pot them up and plant them next year. This is a great idea for ornamental sweet potatoes too.
Links:
Sweet Potato book
for northern growers
Mapple Farm
: Supplier of Georgia Jet slips, and more.