What worked and what didn't in the veggie patch: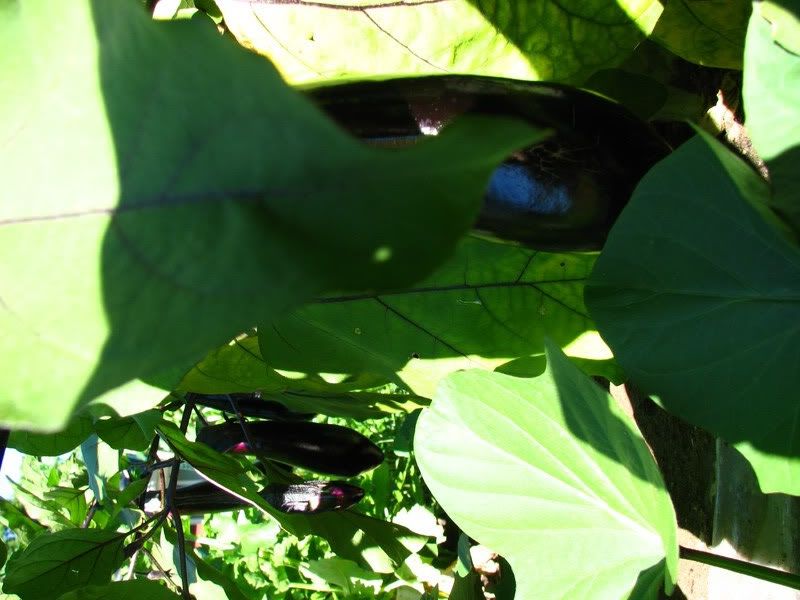 Eggplants and peppers were out of this world this year. Seriously, the eggplants performed like zucchini. And like those most notorious of vegetables, I felt like standing at the edge of the drive with armfuls saying, "please take some." Unfortunately, they also share the fact that not everyone is crazy about them (like me.)
Previous years, I have had adequate success with hot peppers but very poor luck with eggplants or sweet peppers.
I have now learned to use a technique called
soil warming
. This involves covering the soil with clear plastic about 2 weeks or more before planting - I use vapour barrier - and cutting holes in to plant. Seriously, the contrast is between getting a couple mishapen fruit to huge, healthy plants loaded with fruit. This year was not more ideal than most either. It was all down to this fantastic techique. See my demonstration earlier in the year.
Thanks again
Ken Allan