Remember when I told you that if you cut off the head of your cabbage but left the plant in the ground that it will rehead? Remember?
And remember how you said to yourself, whatda know... but didn't really believe me? Or believed me but didn't bother to do it yourself?
Well check it out: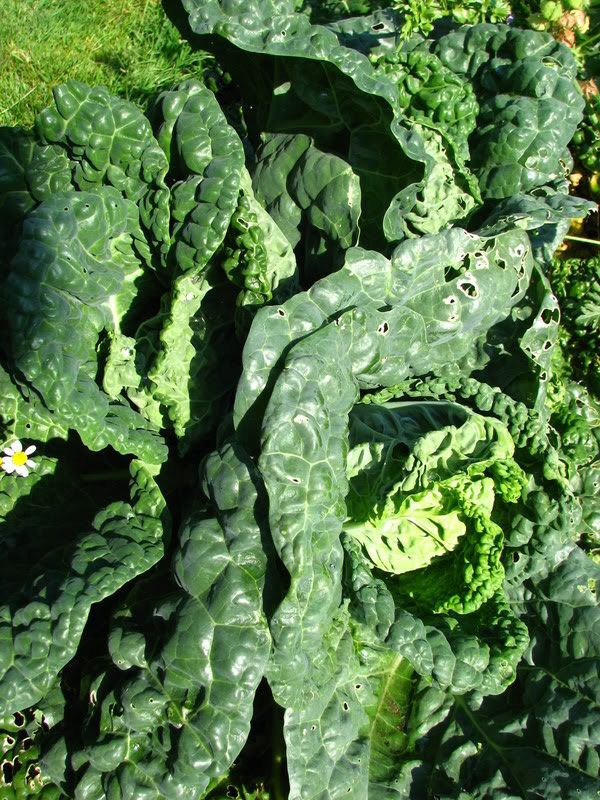 You should be able to see four or five mini-cabbages in this picture.
Here's a close up of one and my rather large, rather mannish hand.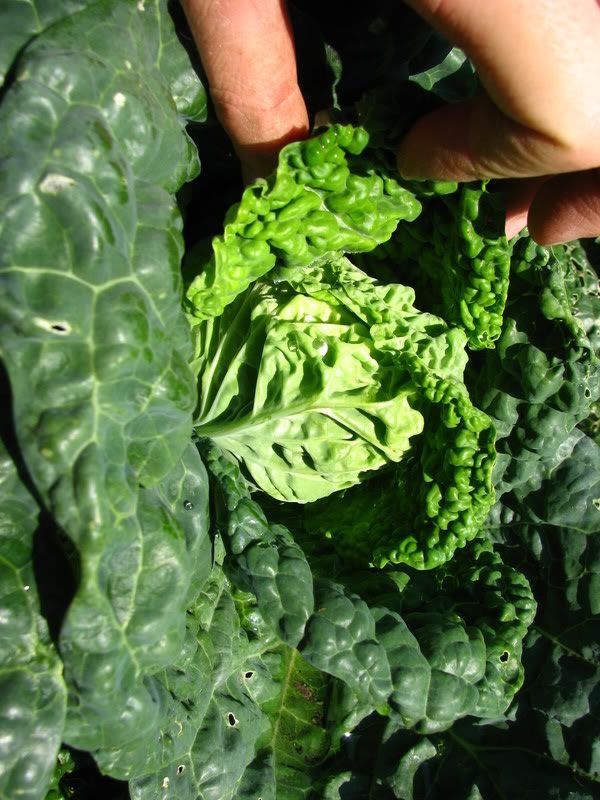 Perfect little side dishes.
Links:
The before post