The weather is cruel this year. The 'average' last frost in
Ottawa is May 6th
. But this year, the longterm forcast has been threatening frost on and off every other day for weeks. My babies are WAY overgrown again! Next year, I'm not starting anything until April.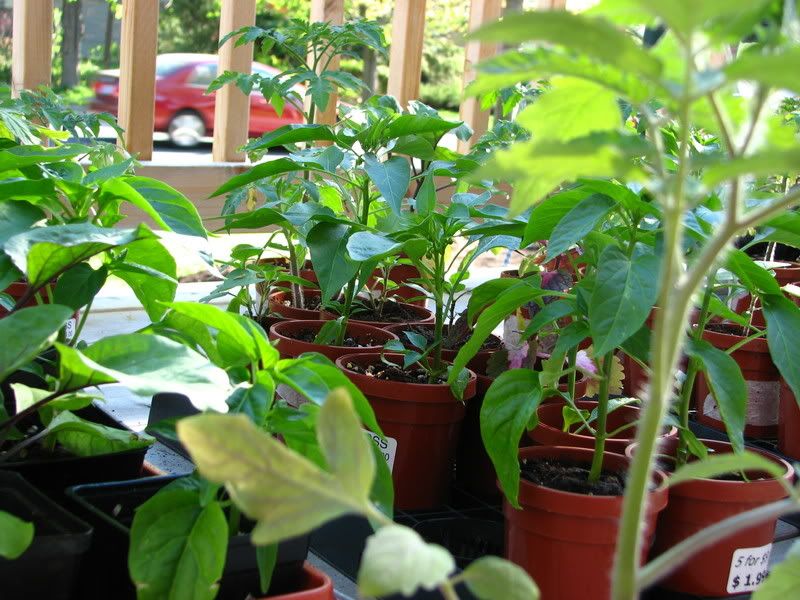 Overgrown seedlings - mostly solanums such as tomatoes, peppers, eggplants.
Even the traditional planting date of the may long weekend may err this year, with a possible frost called for on May 23rd.
However, as it often is with longterm forcasts, as we approach the appending doom day, things become more moderated though still not at the average minimums which normally would have allowed me to put out my tomatoes at this point.
I say, I have had enough! That's it! I am planting them darn it!
They may die.
But I am going to give them a fighting chance.
1. Warm the soil with a
plastic mulch
.
2. Add
polytunnel frame
with rebar and pvc piping.
Stab ground with rebar, thread pvc tubing overtop, or use other metal, other flexible plastic, fiberglass ribs or even tree branches to make the ribs.

3. Cut X's in plastic mulch, plant unsuspecting plants deep, cover holes with sand.
Scissors work well. (I did try just stabbing them with my pruning shears but it was more effort than what was required to go upstairs and fetch my scissors).
Poor little eggplant...
4. Water well. Line with bricks to trap warmth.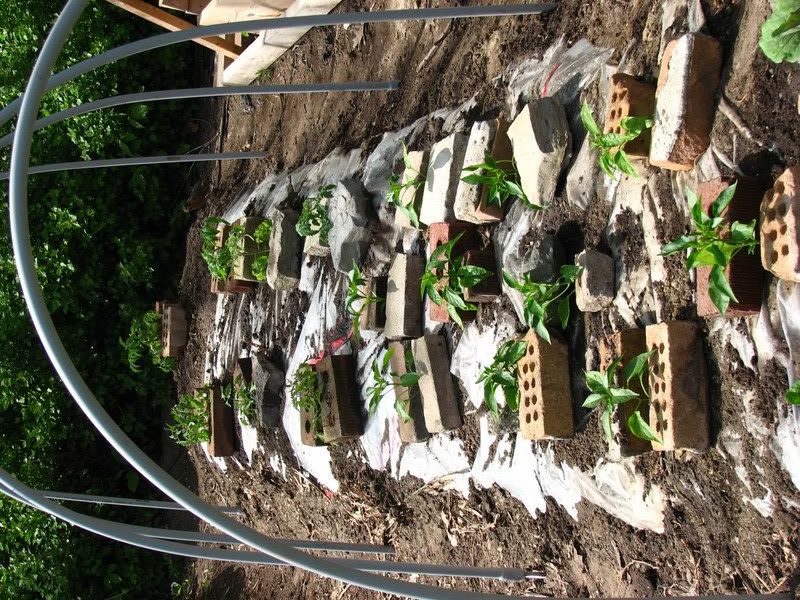 They look so healthy and alive here...
5. Cover polytunnel with more plastic, slits cut in top to let out some hot air and let in water. Clip on with binder clips.
--Picture is coming--
6. Wait and watch.
I will keep you updated as to whether they all fall prey to FROST.
Links:
Clear plastic mulch for soil solarization - steralizing the soil
Gotta check out this:
Jack Frost Foam