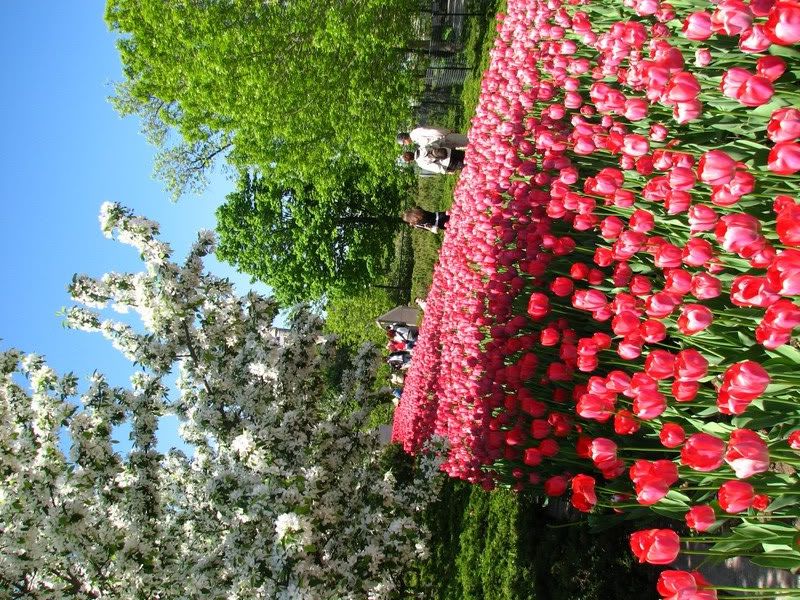 Tulips and crab apple blossoms
The tulip festival is held annually in our nation's capital, Ottawa. Following is a briskly written and researched journey into some things tulip (relatives visiting).
History of the Tulip Festival
100, 000 tulip bulbs were presented to Canada by Princess Juliana of the Netherlands in 1945 to thank them for providing their citizens with safe haven during WWII.
They were pretty. People came, people told others, soon a festival grew up around them.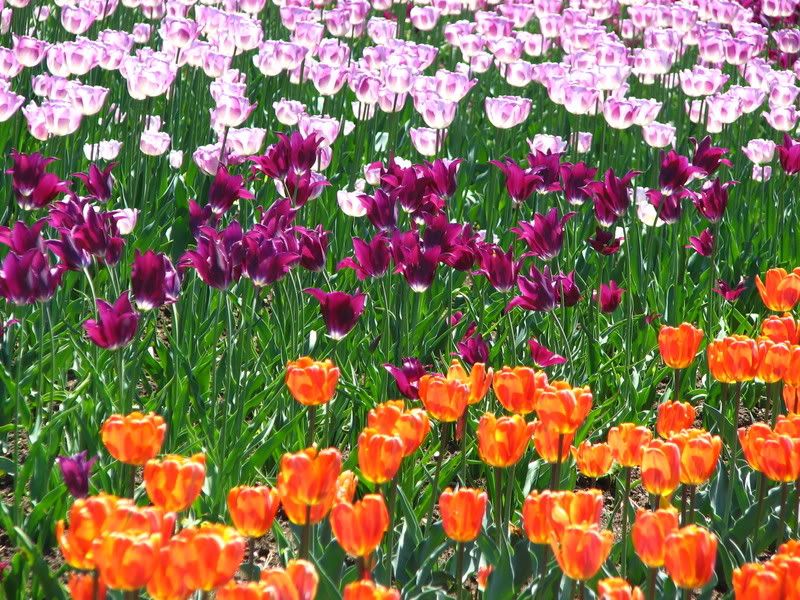 Rainbow of tulips. The purple one is called Holland Cherry. Next time I will take notes, but I believe the orange stripey ones were Hermitage.
Tulip Festival Now
Planted in great swatches of colour, these tulips attract visitors, and their cameras, from all over the world. Here are some of their backsides.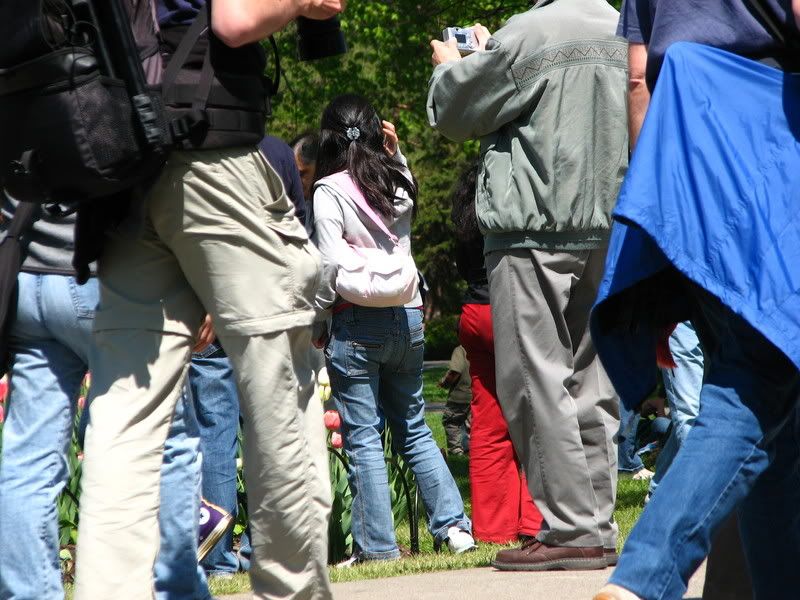 Where are the tulips? There are tulips here right?
These pink and white tulips are called strawberry and cream - it's all in the name...
Now, it has more than just flowers, but the usual assemblage of vendors, buskers, and music. They even have a forest of wooden painted tulips.
Species Tulips
These are short, vigorous tulips that perennialize well. As the name suggests, they are genetically close to their mother plants (though may be minimally crossed) which have originated in the Middle East.
Check out this
wikipedia entry
for more details.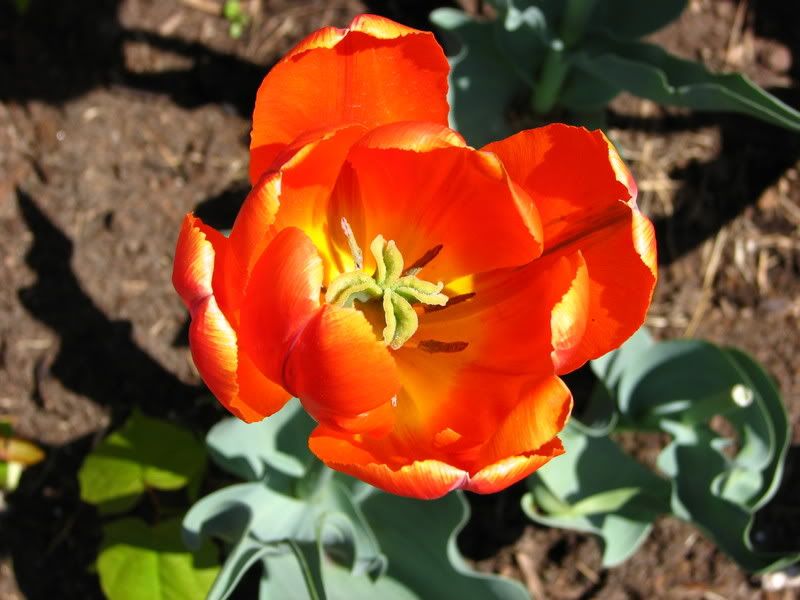 Tulip mouth
Hybrid Tulips
Most of the ones that we gardeners buy are hybridized tulips which some complain lose their vigour after a couple years. (I have some long, red stemmed tulips that were just crowded - we are talking 100s of bulbs in a 1 foot square space. When I moved them around, most grew and flowered. I presume these were hybrids but they were planted by the original owners who knows when).
How many of the original 100,000 are left I wonder? How long do tulips live?
Sadly, I can't answer these questions today, but fear not, there will be another festival, another time to write about tulips!
The white are called tres chic
A twinned tulip.
Tulips Propogation
Members of the lily family, they can reproduce by offsets (all kinds) as well as by seed (not all).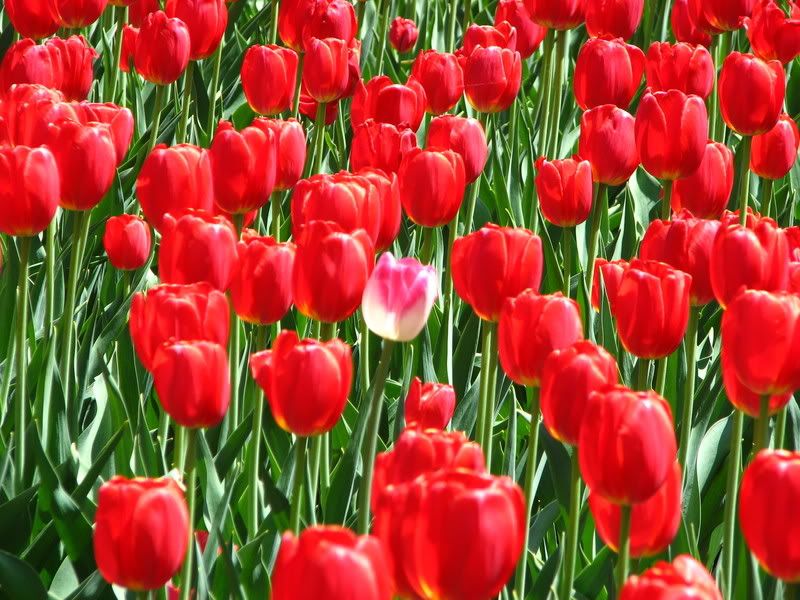 All alone in a sea of red.
Links:
F
loridata on tulips
Growing tulips from seed.
Other blog with tulip festival posts:
http://www.pagehalffull.com/humanyms/?p=987
Garden Gremlin
http://www.dalehogan.ca/blogs/tellthestory/2007/05/tulip-festival-2007.html
http://www.scotthayward.com/index.php?showimage=145
http://www.loleeplanet.com/2007/05/20/tulip-festival-in-ottawa/