An update in pictures: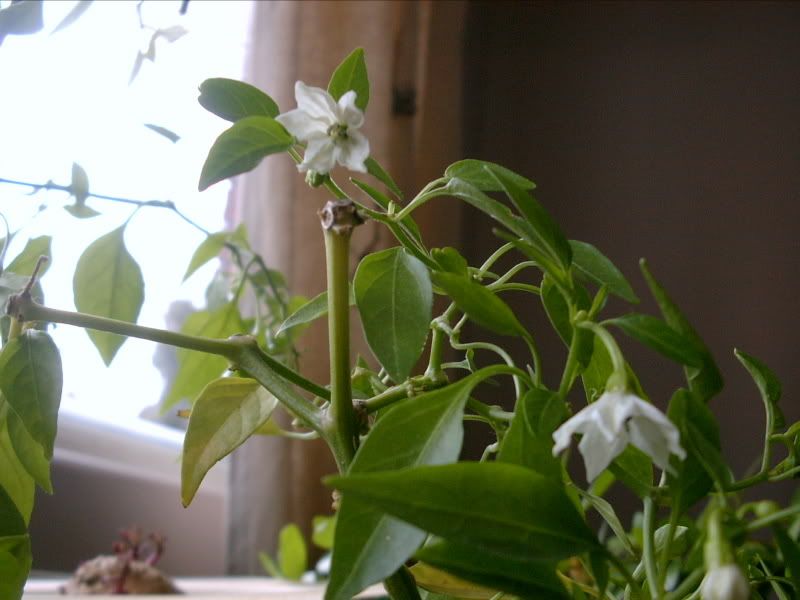 The smaller of the two long cayenne peppers is producing tonnes of flowers. There are even some signs of immature fruit just starting to swell.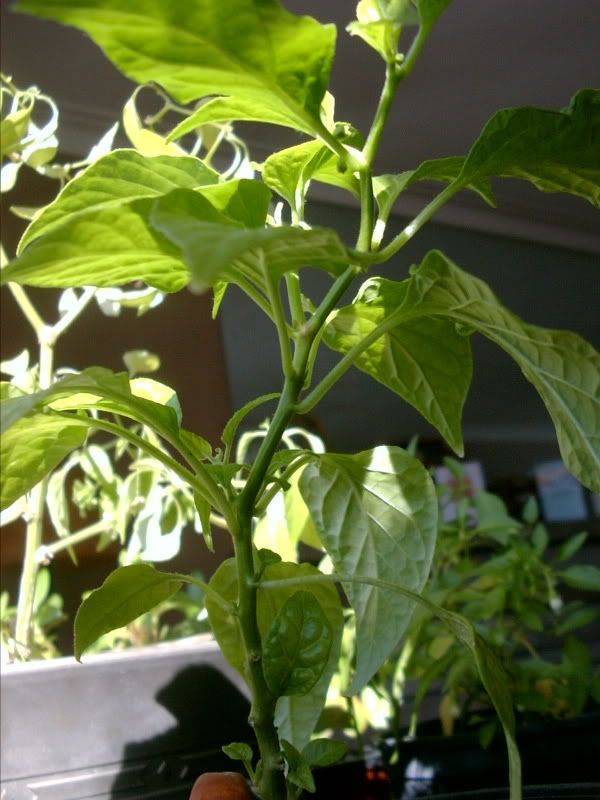 The previously named 4 leafed fatali has shocked me by putting on a magnificent flush of leaves and even producing flower buds. I'm waiting impatiently for them to open as they grow oh so agonizingly slow.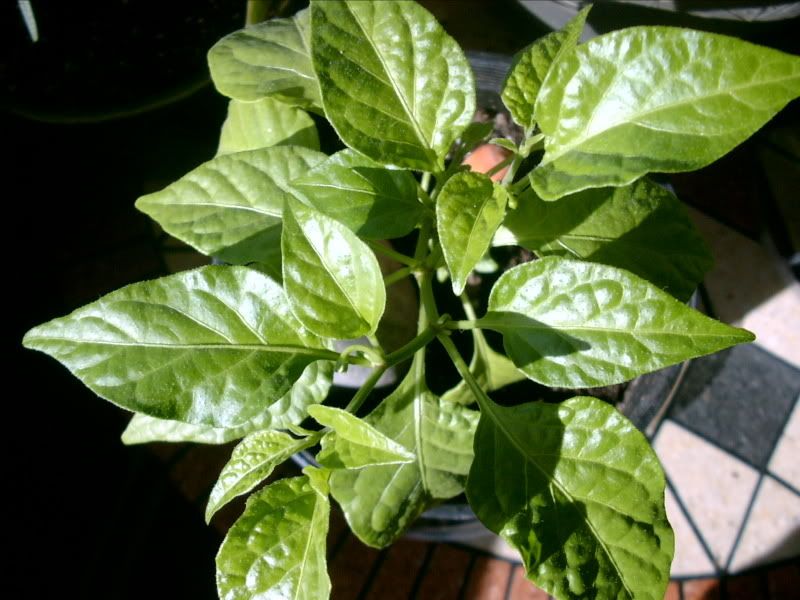 For those of you with unusually accute vision or who are afflicted with hortiphilia, you may now be able to see the buds drooping delicately down.
(abundant alliteration accompanies alegere?)
Only two more months before these go outside, maybe less time before I can put them outside for short soujourns under cover. Right now, they have been inside from October onwards - 4 months!
Optimistic Gardener Warning
Will my mini bell peppers make it if I try and overwinter them too? How about tomato stem cuttings?
Links:
Hot
Peppers - more facts on growing
by self sufficient (ish), a fun site on urban living
Propagating Tomatoes by stem cuttings