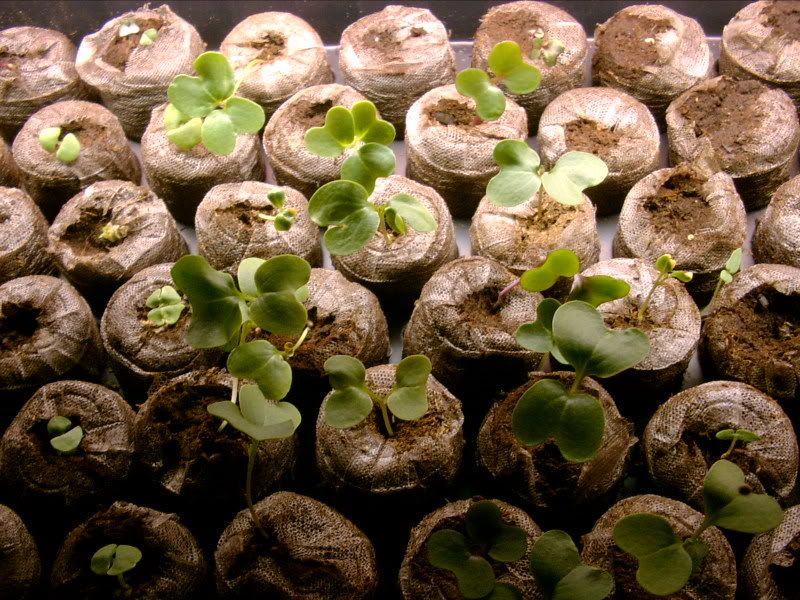 Brassica seedlings most prominent, with basil and solanums (ground cherry, tomato, pepper).
I moved the flourescent bulb for the mood lighting effect. Otherwise it was the 'I'm blind' effect.
From the 'indoor garden'.

Join
Gardeners, Plant and Nature lovers can join in every Sunday, visit
As the Garden Grows
for more information.