What to do with those twigs after you prune your fruit trees: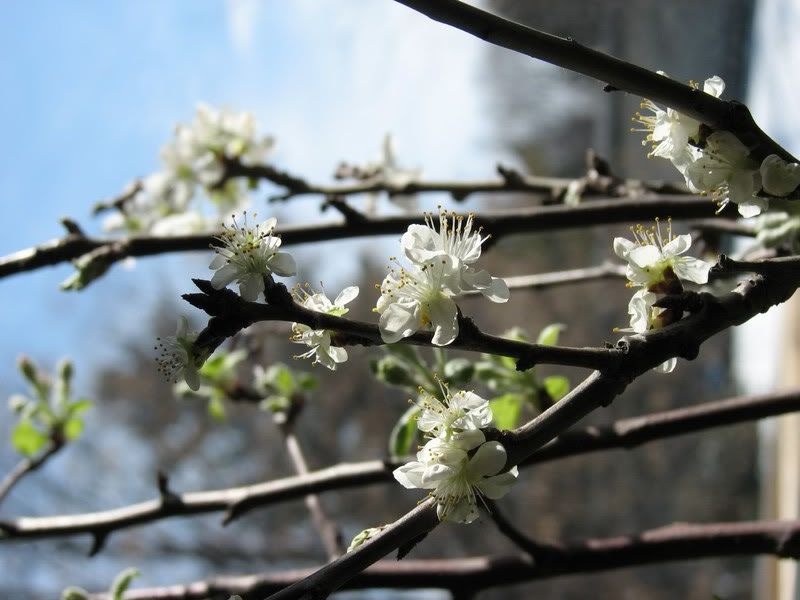 Forced plum tree twigs
1. Give 'em to your friends to graft on to their trees
2. Use the ones that aren't diseased for the bottom of a compost pile
3. Force them for early indoor blooms.
Forcing means to trick bulbs or twigs into flowering.
I just stick mine in water and wait patiently. This is from my 'indoor garden.'
Links:
Basic Grafting Techniques
More techniques on grafting
Forcing twigs

Join
Gardeners, Plant and Nature lovers can join in every Sunday, visit
As the Garden Grows
for more information.