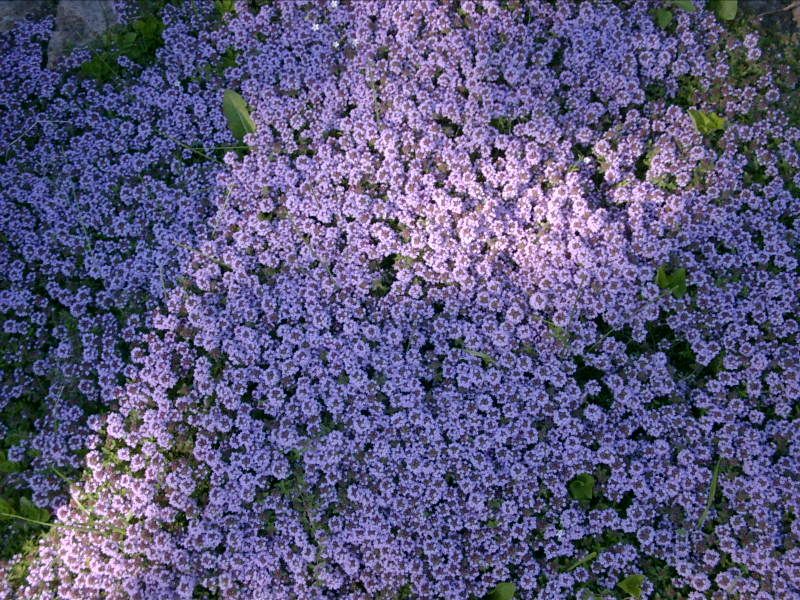 A great ground cover for full sun. I forgot about the lovely purple colour of the bloom when I planted my deep red and green garden beside it... I am trying to live with the clash.
"Ah creeping thyme. Not at all creepy. Eek, beside blood red dianthus."
"Ah how strange that deep red can be so soothing, not at all like the in your face maltese cross red. Oooo, not good with the cool purple of creeping thyme."
I am not planning on moving either garden so I am living with the disparity.

Join
Gardeners, Plant and Nature lovers can join in every Sunday, visit
As the Garden Grows
for more information.