There she was. Listless yet with the flush of good health still upon her. I wanted to cry but instead I ripped what was remaining of her from the ground. My tomato plant. The culprit was clear... a cutworm. It couldn't quite get around the bulky stem but did enough damage. I should have left the tomato there, mounded up soil around its base and let it do what it does best - root again but I was too devastated.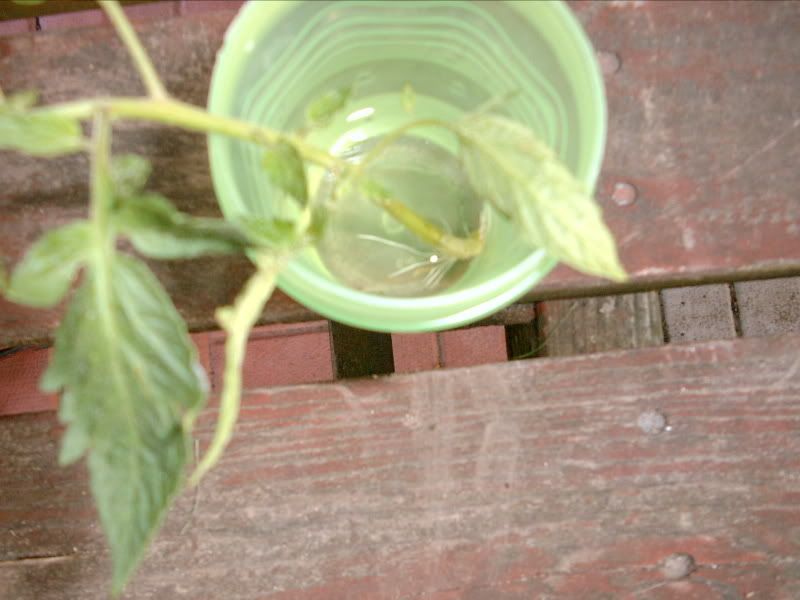 Rooted tomato cutting in sippy cup.
Poor Picture Quality brought to you by my broken digital camera!
Instead, I took a leaf from each of my poor babies - the mystery winter keeper and the black cherry tomato and I put them in a glass of water.
Like magic, they started to root at the base of the leaf. I just love plants like this. It only took 4 days. I'll be putting them in soil shortly and then in the ground. We'll see how they do.
Links:
Just a whole lot of info about tomatoes
More info on rooting tomato suckers
Forum discussion about rooted tomato suckers
Cloning tomatoes (aka rooting cuttings)
- a discussion on extending the tomato season (very interesting!!)