They arrived, I took pictures, I planted in clear plastic mulch, and collared against cutworms. I took pictures but sadly my camera died on me.
You'll have to take my word for it that they are quite impressive compared to their meagre beginnings: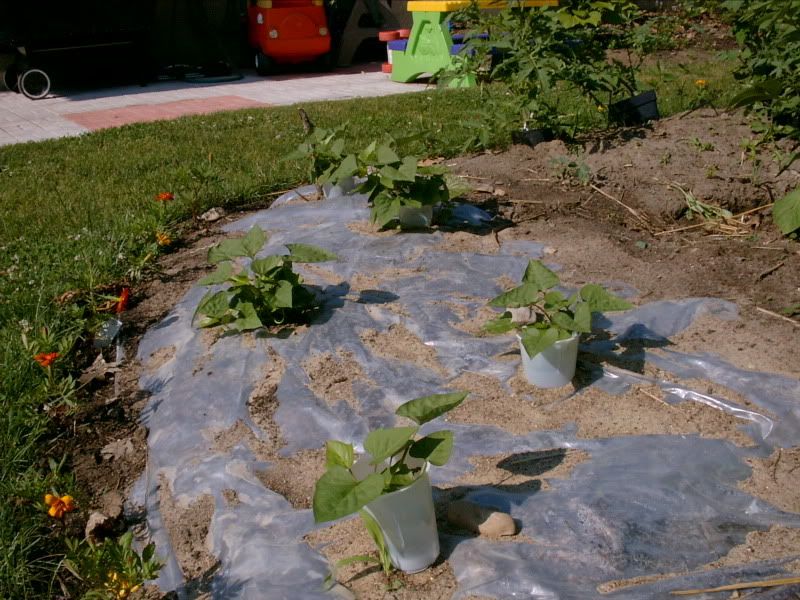 Sweet Potatoes, one month in the ground. Ignore the unstaked tomatoes in the background.
Now the discussion:
"Sweet potatoes in Ottawa? That's a little optimistic isn't it?"
"These are short season sweet potatoes."
"Uh-huh."
"No really, one of the suppliers lives just south of us."
"South."
"North of Toronto."
"And are these like regular sweet potatoes."
"If by that you mean do they taste the same then yes..."
"So you can grow sweet potatoes in Ottawa?"
"Apparently, local farmers supply them in their produce baskets."
"Huh."
"Yup."
"Let me know how it goes."
"Will do. Maybe I'll give you one if I'm succesful."
The post that explains it all