It's an exciting time in the veggie garden. Seedlings are collared against cutworm attack, so far very effective.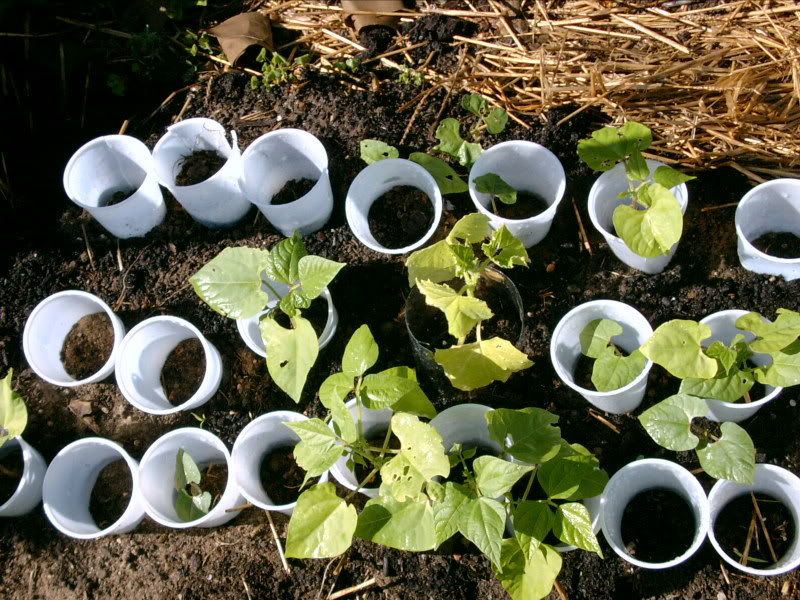 Collared beans - Cherokee Trail of Tears - and cucumbers - long asian type and lemon

Greens are out of control and I love it!
Romaine and four seasons lettuce

Broccoli and cabbage are shaping up.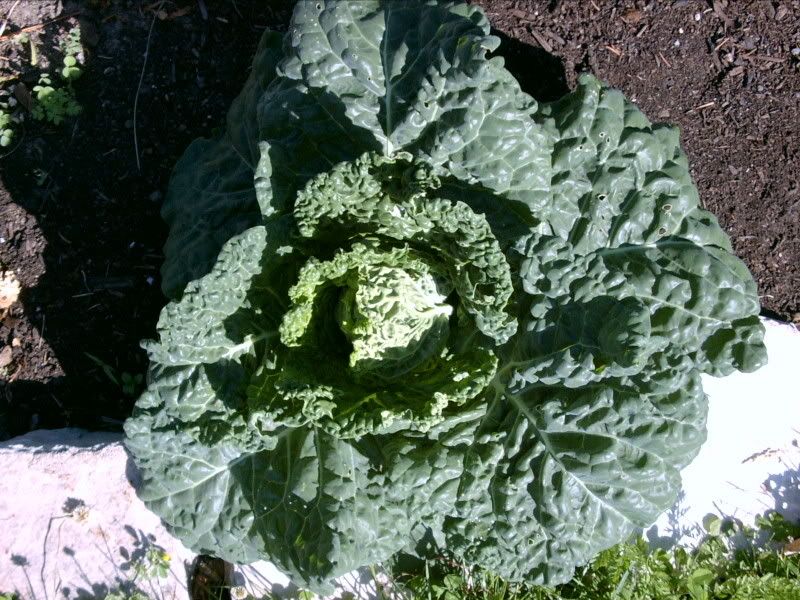 Savoy cabbage, seeded in March, set out in mid April under pop bottle cloche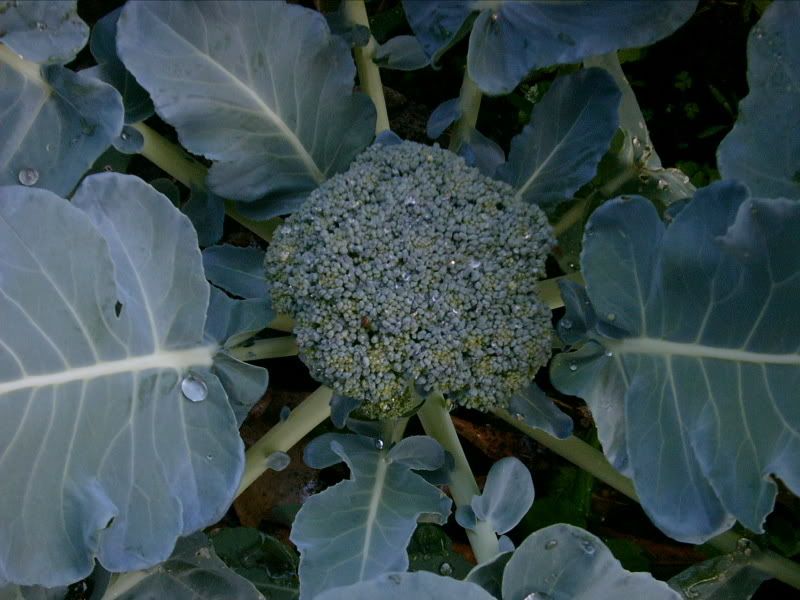 Spring Broccoli, seeded in March, set out under coldframe in mid April.
Peas are podding.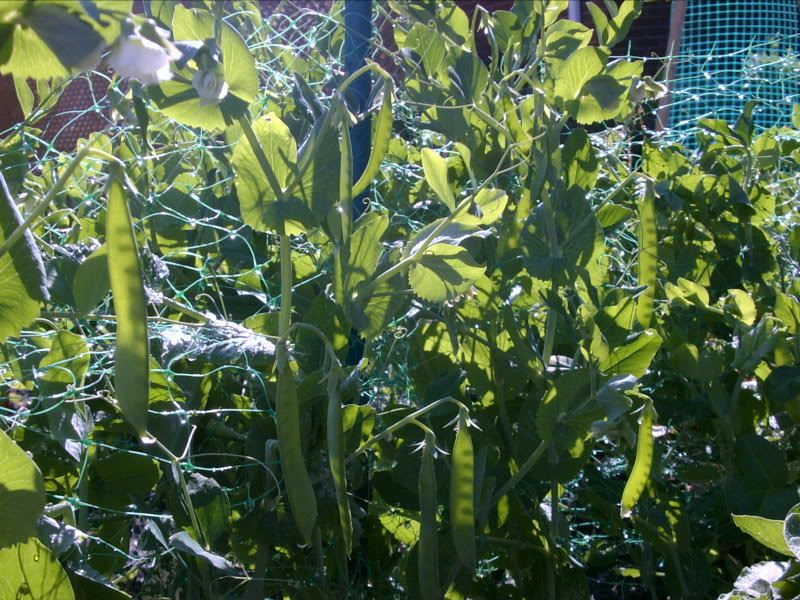 I think these are Arrow peas.
And check out this seeded coldframe. I've already harvested, turnips and snow peas, carrots and beet thinnings.
Vegetables seeded under my spaceship coldframe sometime in February if I remember correctly.
I even have my first pepper forming (my first cherry tomato was attacked by cutworms... I don't want to talk about it... it still hurts).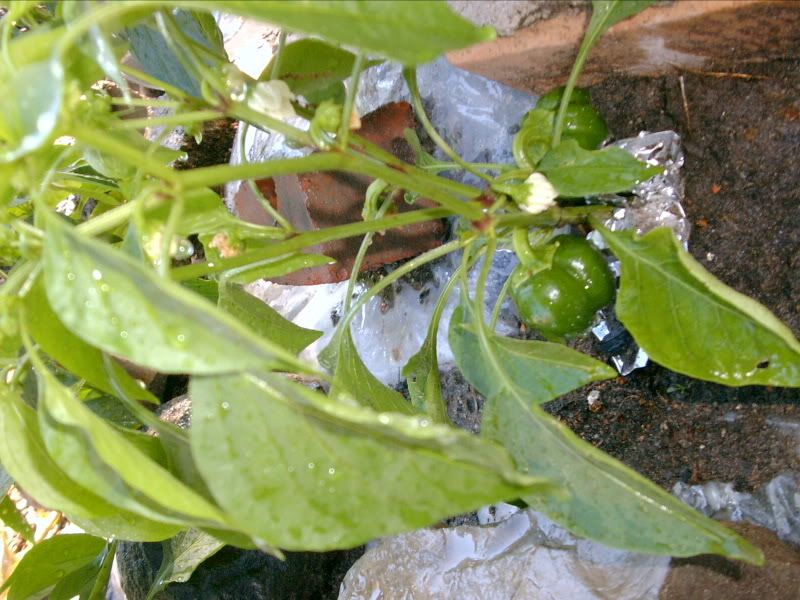 Sorry about the sideways photo! Mini pepper.