Garden Web
is one of the foremost forums for plant information. It has google tripping archives of most of the questions I've asked plus lots I had not even thought of. It also has a great community.
In a meeting of the often mentioned
plantcycle
and gardenweb members, a plant exchange was held today at the parking lot of the
experimental farm
.
I brought far too many gardening books that I have collected, along with some seedlings and seeds.
In return, I received, 6 tomato plants, a type of lily, some dwarf iris, zucchini and asian cucumber and some malva seedlings!
That's the great thing about gardeners, they love to share.
Here's them in action: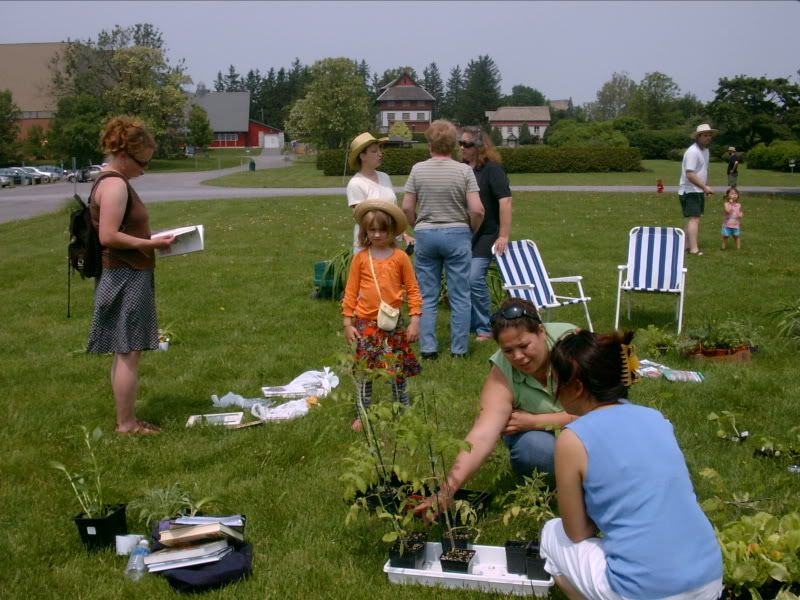 My favourite was tomato was
Rouge d'Irak
. Apparently, seed saving certain varities (or those with similar characteristics) in Iraq has become illegal.
Fight the power folks - ask me for seeds at the season's end.
More links about crop control in Iraq:

Agir Contra La Guerre Blog
Press Action

Join
Gardeners, Plant and Nature lovers can join in every Sunday, visit
As the Garden Grows
for more information.