After reading that:
At least hot peppers are.
I wondered if you could keep them alive for a second growing season. Food producing plants that self seed, overwinter, or are perrenial makes me giddy! So I did some research and found that many people were keeping their hot peppers, and eggplants(? - more reseach to follow) alive to grow another season. So I brought in one of my potted babies. Here it is, a long cayenne, behind the azalea in beautiful bloom.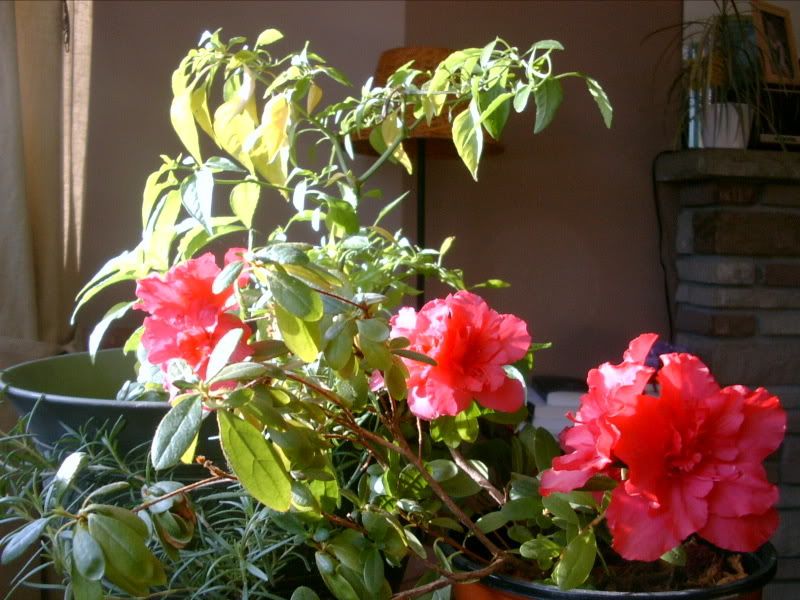 When I first brought it in, it experienced leaf drop but then started to grow a bunch of new leaves, and flowers. I have been dutifully picking them off so it saves its energy for another season. Hopefully, as according to,
Pepper Joe
they will produce an early crop next year!
Go to Part Two -
A Pepper by Any Other Name...
Sites:
http://www.gardenerscorner.org/subject073929.htm
http://www.rocoto.com/overwinter.html
http://www.gardensalive.com/article.asp?ai=641&bhcd2=1169352244