This year, I got creative with my wood and 6mil plastic to create a 'greenhouse' of sorts. I read
Eliot Coleman's excellent '4 season harvet'
and decided that I too needed coldframes and a
hoophouse
for all year round salad production.
Optimistic Gardening Warning
With starry eyes, I told my neighbour. He mentioned that there could be a lot of snow in Ottawa. I changed my design to have a gothic arch instead of a smooth arch.
'What do you think?' I asked my husband.
'Won't the snow and ice flatten it?' he replied.
I started to notice structural supports on buildings, especially greenhouses, for the first time.
My neighbour's dirt biking buddy from up north. 'Only thing that'll hold that kinda snow is a peak, like a villa.'
My italian neighbour, 'Don't see why pvc shouldn't hold it.'
My environmental friend was not happy about the pvc.
So now it is a wood framed peak, badly covered in 6 mil plastic as I had to stretch it myself in the blustering breeze. After it had been up for a couple of weeks, I tossed in an opening, of sorts... Tuck Tape and Velcro.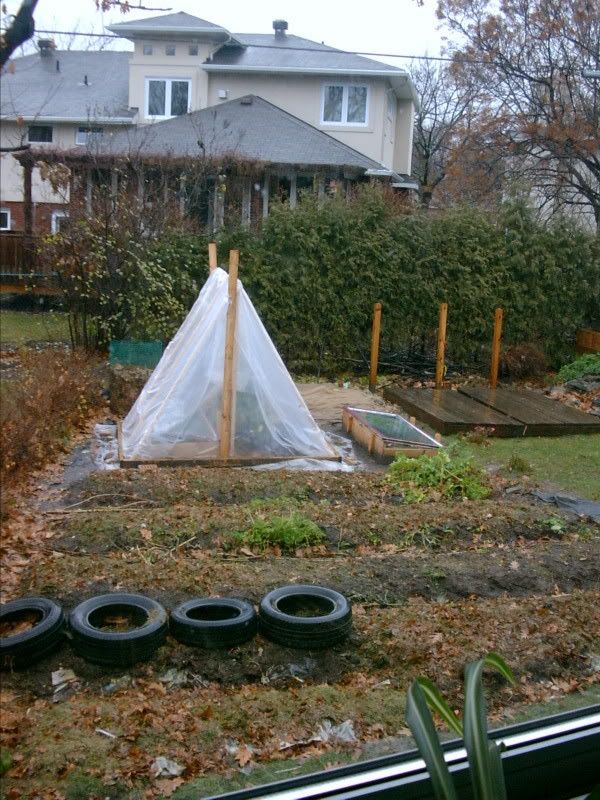 But the point of this was to show you what's inside- Some ragged Red Mammoth Cabbage that was re-heading in the unseasonable warm temperatures of November and December. We got enough leaves for a meal.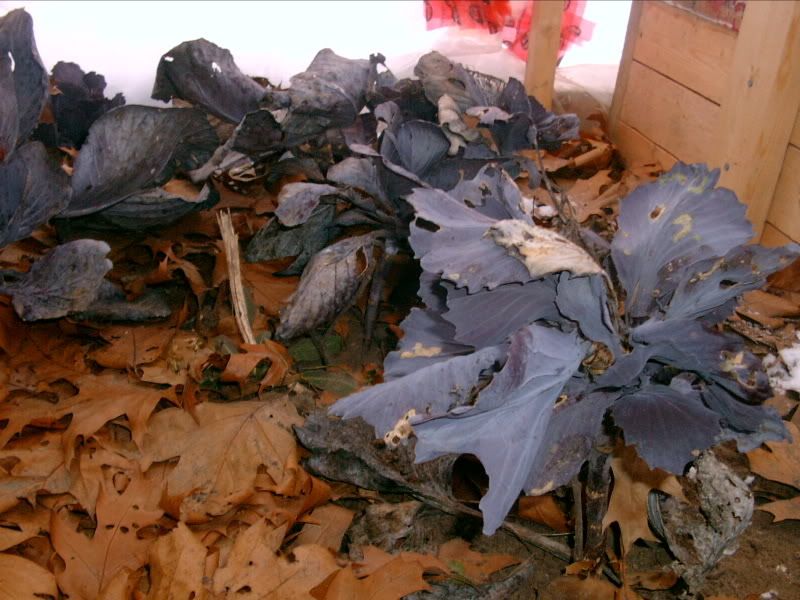 And Swiss Chard which has fainted from the -25 C temp the other day.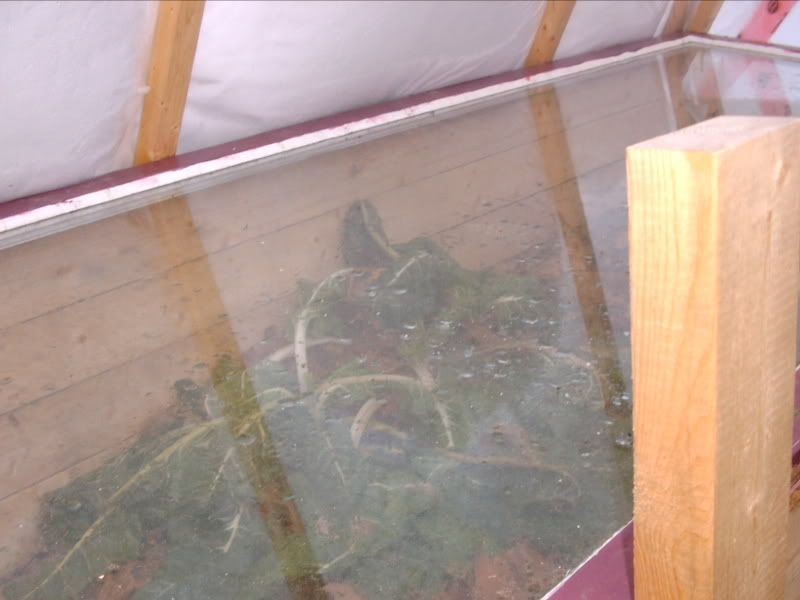 Outside, we also have parsley, mizuna greens, and carrots hunkered down in a uncovered coldframe. By uncovered, I mean not under the high peak wooden framed greenhouse thingy which started out as a hoophouse:
Parsley is amazing!