Okay, those hybridizers have just gone too far!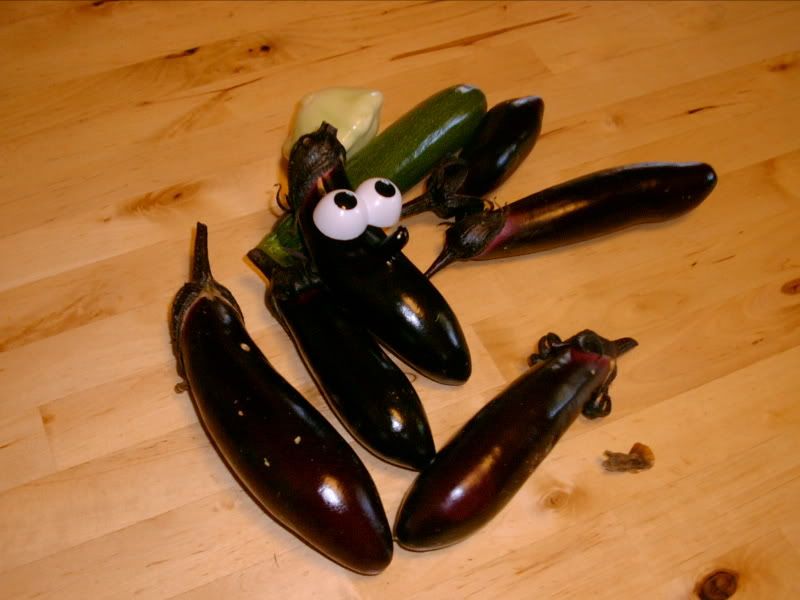 This is today's harvest of an asian type long eggplant (can't find the seed packet... grr). Anyhow, its a prolific thing.
This was going to be the last year I grew eggplants but now I consider it the first successful of many, or so I hope.

I thank clear plastic mulch to warm the beds along with the variety that I picked because from my reseach it seems that long and smaller fruited eggplants are more adapted to cooler, shorter seasons than the bigger italian ones. However, I did this research in the depths of winter and will have to recreate it for you on another post. If anyone knows HARD FACTS about this or something that contradicts this, let me know.

Anyhow, today's harvest gave me pause. The little guy above not only had a nose but a perfectly parted hairdo. (I admit that I added the Mr. Potato Head eyes).