Maplelawn
is a lovely walled cottage garden to visit in Ottawa.
A sunny border with liatrus, daylily, false sunflower, bellflower 'bluechips', poppy, and more
The colour scheme is exuberant to say the least but never does it jar the eye. The tireless volunteers in this old time garden have ensured a full season of gorgeous bloom.
Blanket flower
Veronica (speedwell)
None of the old time favourites are left out.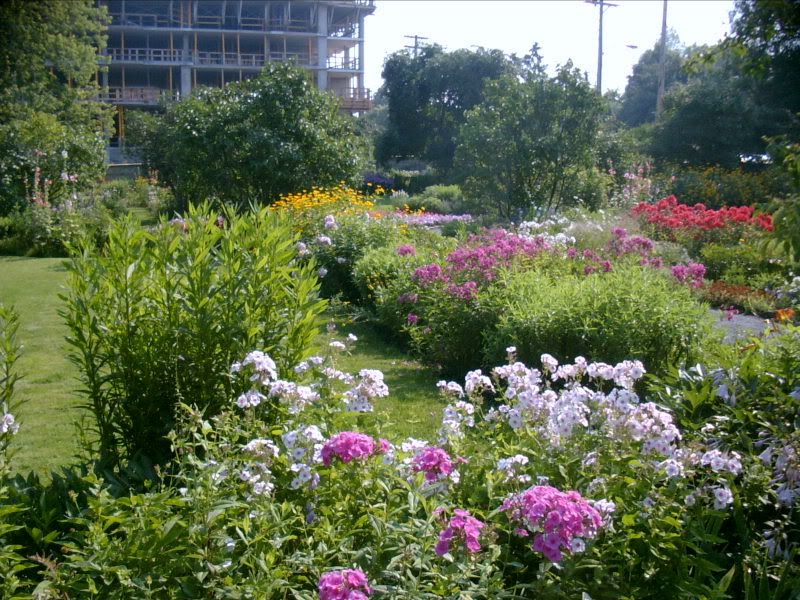 Garden phlox
And every knock and cranny is crammed with plants:
Hens and chicks
If you live in the area and love gardening, check it out!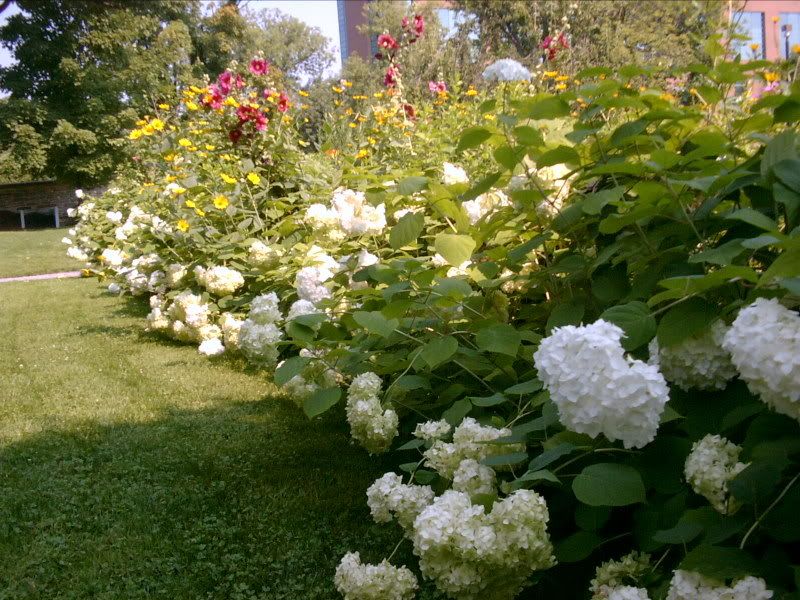 Snowball hydrangea hedge