It's that time of year where I spend all my time gardening, and less time looking up gardening questions unless, of course, there is some problem...
So far, so good.
We have pests: cabbage moth, cucumber beetle, colarado potato beeltle (which only seems to be interested in my physalias - the primary reason I grow the invasive darlings). We have see-saw weather, but so far my veggie crises are minimal.
Re-heading cabbage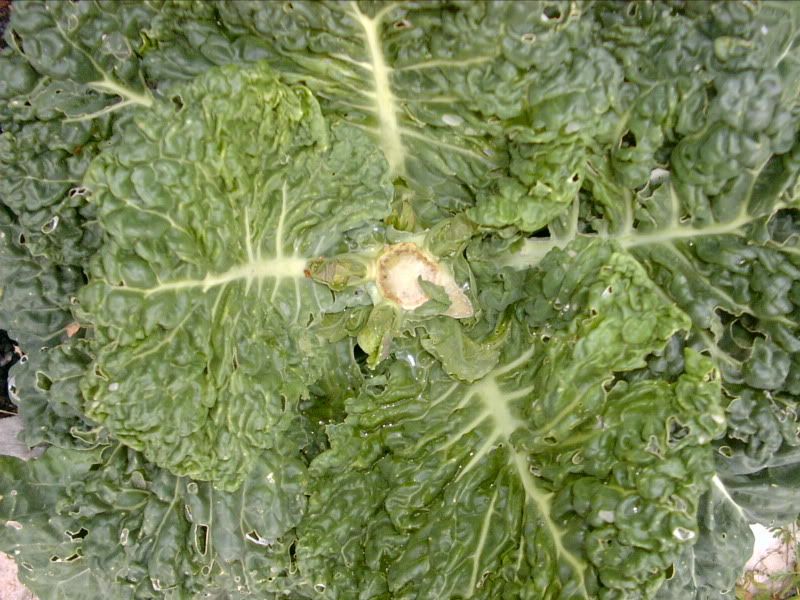 Same savoy as in the above link.
Can you see them? Darling little heads growing at the leaf axils as promised! They should make nice tender additions to a soup, a stirfry, my sandwich...
Sweet Potato Mulch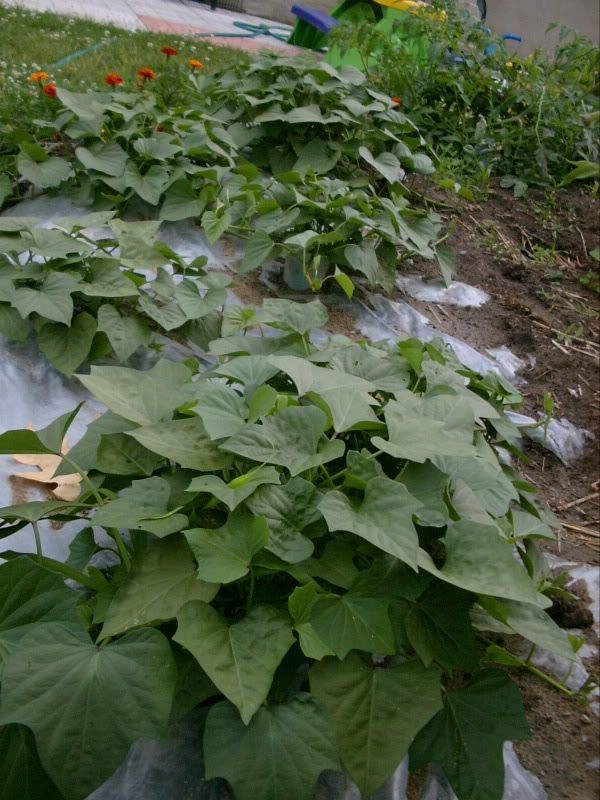 Short season sweeet potatoes starting to vine.
I keep hearing about how these things live by the same 'take-over-the-world-or-at-least-the-garden' moto as pumpkins so I am glad to see they are starting to live up to the promise.
Tender Fruit
Long, oriental type eggplant.
Thanks to
clear plastic mulch
, this is the first year that I have had such an impressive crop of sweet peppers and eggplants. Okay, perhaps I should be more clear. I have grown eggplants for three years in a row. The previous two years I have gotten less than 4 egg-fruits. Really, I hesitate to call them eggplant fruit at all as they were pathetic examples. I do not blaim the plants themselves but their growing conditions.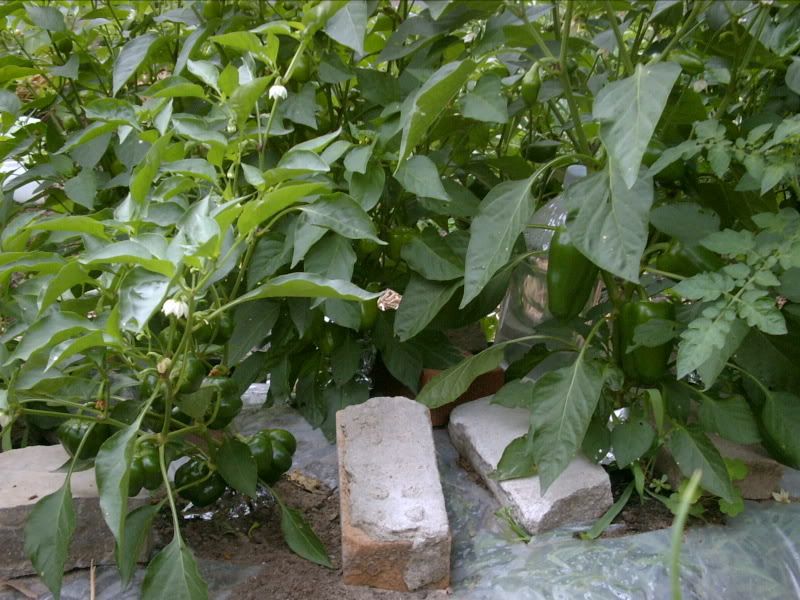 Mini-bells, italian frying and some other kind of pepper. They got knocked over as seedlings. It'll be a nearly blind taste test.
Thanks to Ken Allan's amazing
book on growing short season sweet potatoes
in the north called
Sweet Potatoes in the Home Garden
, I now have a new way to 'extend my climate zone.' Plastic mulch increases soil temperature which many plants, such as the aforementioned, appreciate.
Ken, you are one of my gardening idols.