And by that I mean:
Score!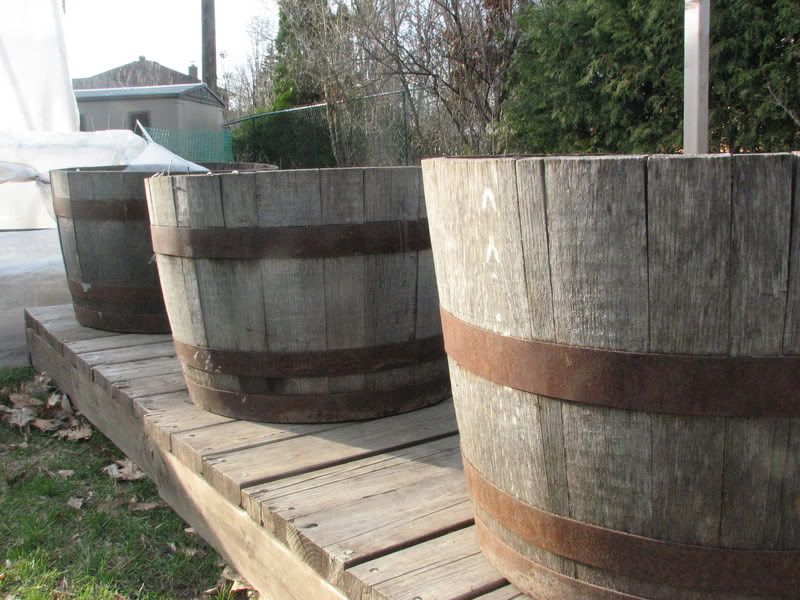 Check out my wine barrels. Yes, they were curb side.
But that is not the only way I get gardening stuff for free. I also belong
plantcycle
, a great group of generous gardeners which recycle anything gardening related, including advice (there is always an endless supply of that).
My recent pick up was three bags of this:
This group operates on yahoo, but any similar service would do if you want to start one in your neighbourhood. We also hold regular plant events - the next one is at my humble garden - where we talk shop and swap, swap, swap. Actually, I mostly just give away. No trading is necessary.
It's a great way to get together with other enthusiasts (as well as point your thumb way down at 'the system'.)
---
A series of little posts to catch up. My other half has been monopolizing the computer because of work or some other similar excuse!