You aren't really going to show me a picture of crocuses are you?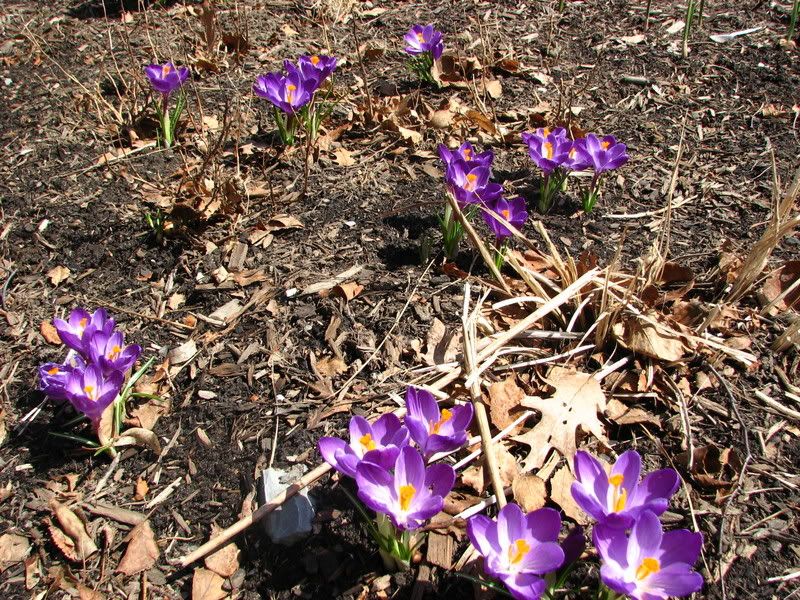 Crocuses with petals spread like hungry bird mouths in the bright sun.
But I've seen sooo many pictures already and I've moved on to Magnolia...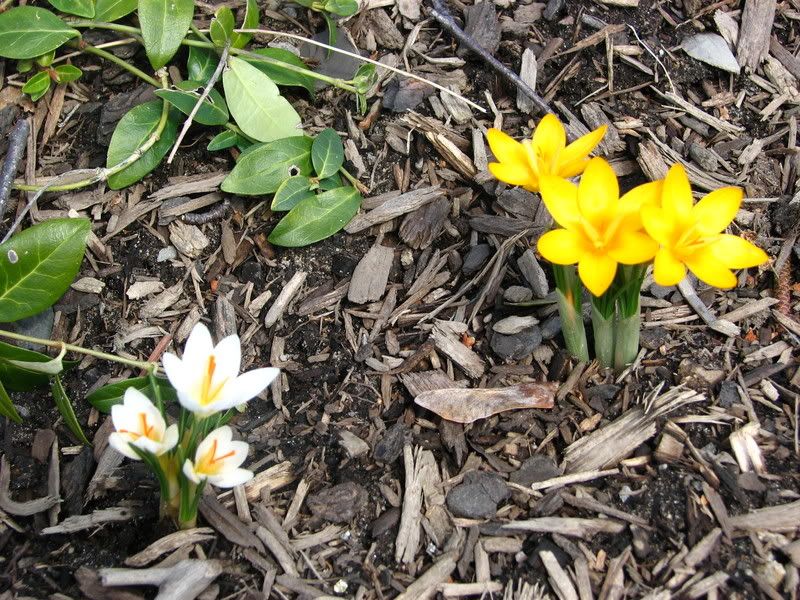 Small crocuses in cheery trios.
... alium... oriental poppy....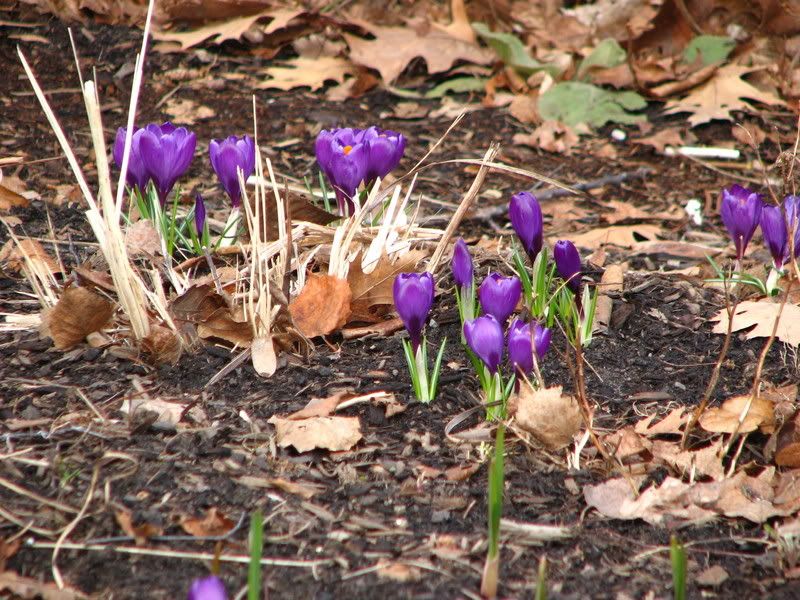 Crocus interplanted with garlic.
even tulips for crying out loud...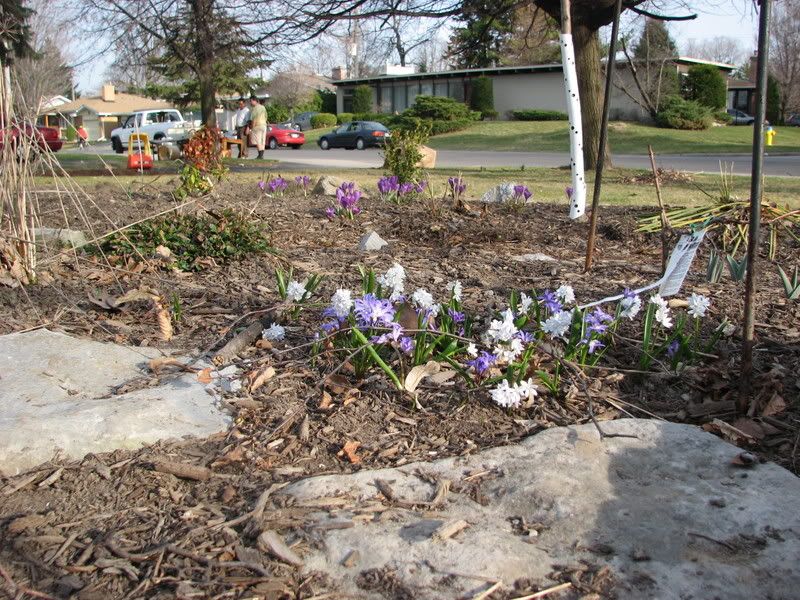 Small grape hyacinth and that blue eyed grass like bulb.
Exactly, how far behind are you?
Show me something remotely interesting for green thumb sunday!
See
post II


Join
Gardeners, Plant and Nature lovers can join in every Sunday, visit
As the Garden Grows
for more information.