I've been to plenty plant recycling events, organized through
plantcycle
, but this was my very first time as host. The rules are simple. Bring gardening related things, take gardening related things. No trading is necessary. Of course, unlike all the other ones that I have been to, it was raining! But what gardener lets a little rain keep them away from plants?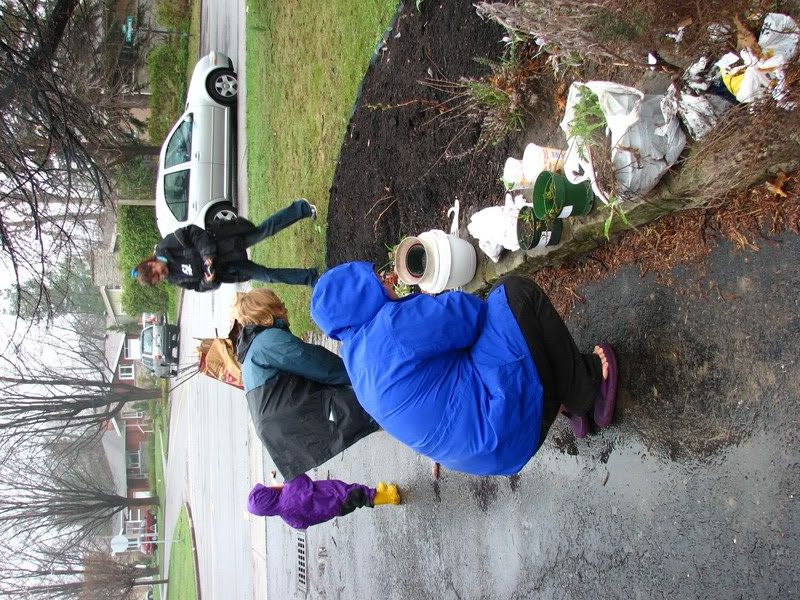 Plants all lined up and ready to go.
Besides, don't plants like rain? Especially the nice misty rain we had that day, perfect for planting out perrenials.
They came. They brought plants, a very small sampling of which included:
1. spirea
2. iris
3. tomato
4. purple leafed bugleweed
5. oregeno
6. dahlia tubers
7. sweet cicely
8. daylily
9. hollyhock
10. coleus
11. And much, much more!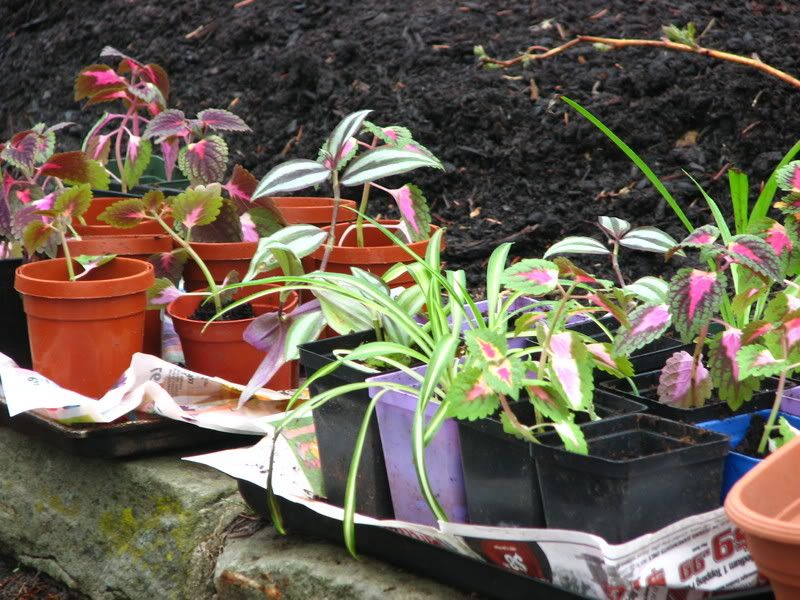 Coleus and spider plant
They came. They brought seeds which I could not even give you a cursory list of because it would be so extensive but suffice it to say that it included everything from annuals to vegetables. I picked up alaskan nasturtium, fernleaf fennel, bunching onion and cilantro.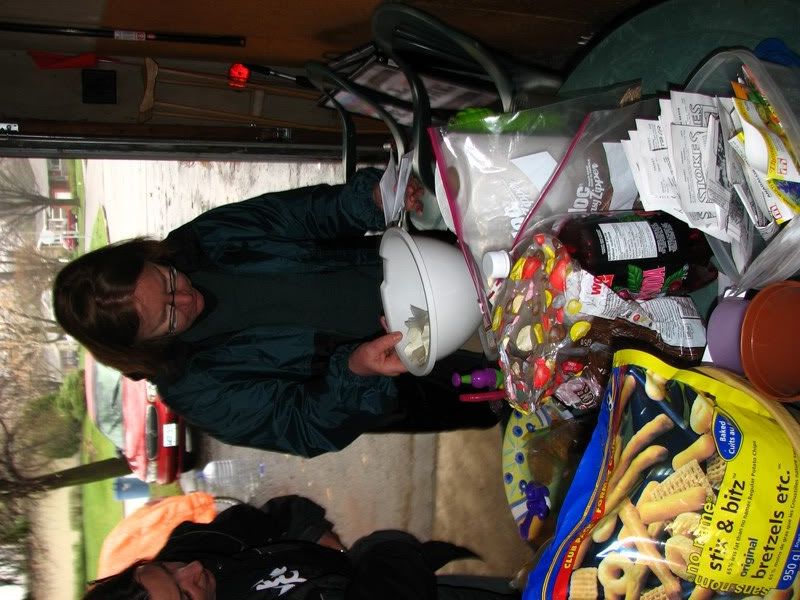 Seeds ans snacks
They came. They brought pots, and
plant markers made from cut up mini blinds
.
I also learned that there were two other garden bloggers in attendance:
I wet my plants
- great name.
--memory failure-- please email me if you read this so I can include you!
Best of all, none of us spent any money at a nursery.
If you live in the Ottawa Area and are interested, join us at
plantcycle
. We'll have another plant event before you know it.
My littlest with a pot of dark leafed ajuga.
Links:
Interesting plant markers