I'll admit it now, I was starting to have my doubts.
My little
winter sown
seeds in pop bottles were being alternatively frozen and thawed, frozen and thawed in such a way that I thought that the seeds would shatter before they have a chance to sprout.
At least two sets of seeds saw things differently: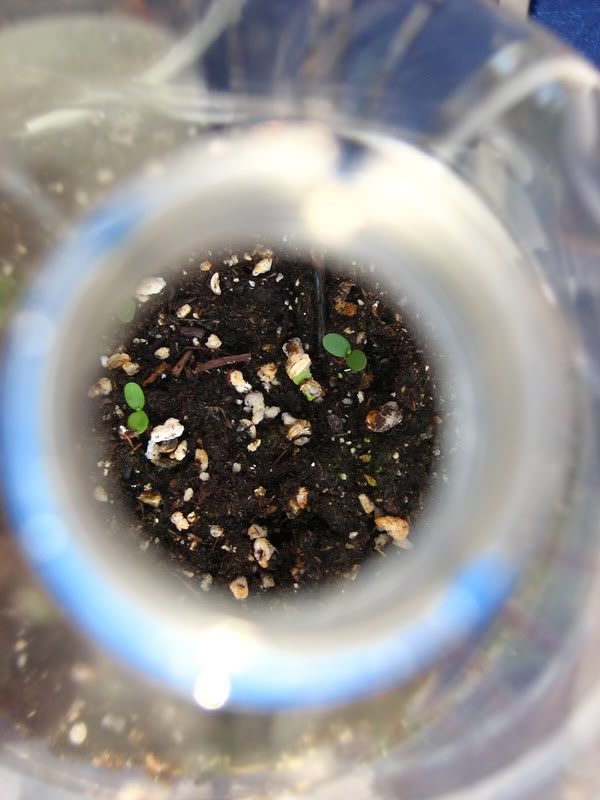 Linen flax, collected from a garden plant.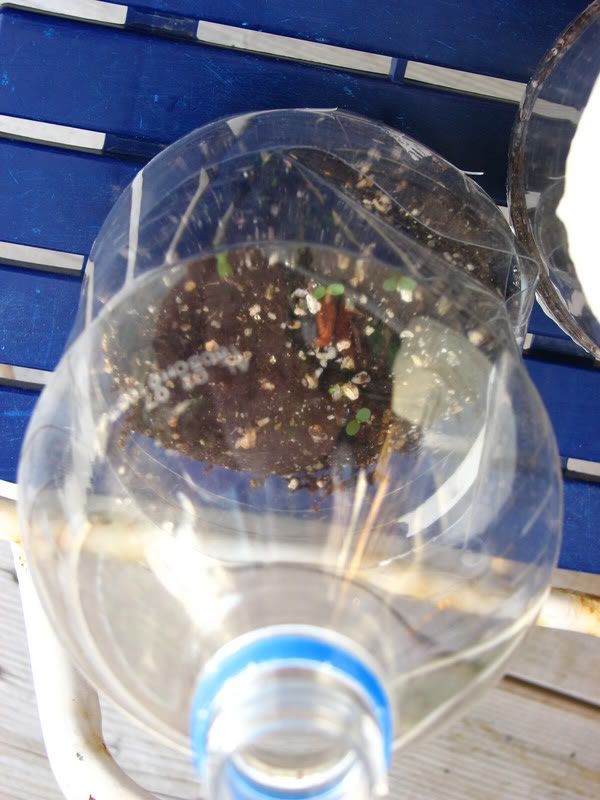 Another angle.
The rose hibiscus has also spouted. What I really hope makes it is the butter and eggs wild snap dragon. I will definitely try this technique next year, though I think I will put the pop bottle homes in my spaceship hoophouse to further speed germination.
---
A series of little posts to catch up. My other half has been monopolizing the computer because of work or some other similar excuse!